by
Louie Verrecchio
on Sep 17, 2012 in
Apologetics
,
Columnists
,
Featured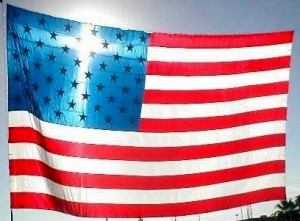 In the days immediately following Mitt Romney's selection of Paul Ryan as his running mate, the Catholic blogosphere was all abuzz with excitement, but it was also filled with much hand-wringing over the Wisconsin congressman's alleged attachment to the philosophy of Ayn Rand.
Now, I'm not talking about liberals in Catholic clothing like James Salt of Catholics United and other like-minded posers who are engaged in a two-front war against both Jesus Christ and capitalism; rather, I'm referring to otherwise sensible commentators who sincerely love the Lord and His Church.
Over the last couple of weeks, speculation about Paul Ryan's Catholic bona fides seems to have died down. Perhaps this is due, at least in part, to the sobering sense of perspective provided by Cardinal Timothy Dolan who suggested in a recent interview that Joe Biden's self-proclaimed devotion to the Catholic faith (for which precious little evidence exists) is a cause for celebration in the Catholic community.
I mean, think about it – if Joe Biden has any reasonable claim to the name "Catholic" then surely it's more appropriate to chant Santo Subito in Paul Ryan's general direction than it is to question his commitment to the Faith!
In any event, far more troubling than the Ryan doubters are those respectable Catholic voices that are suggesting that it may be more morally responsible to sit this election out than to cast a vote for "the lesser evil" Mitt Romney.
As for how much less evil Romney represents, there seems to be more than a little confusion on this point. I have no interest in giving a point-by-point overview of Romney's positions as compared to those he is alleged to hold; one need only visit the candidate's website to find that out. Those who do will also discover that Romney, like every other candidate that ever ran for office, is not perfect, but let's not get ahead of ourselves.
The argument for abstaining from this election goes something like this:
Moral conservatives like us consistently vote for Republican candidates and yet the Party establishment simply takes us for granted.  For example, rather than truly leading on the social issues by speaking the whole truth, they compromise with evil (e.g., endorsing homosexual civil unions, abortion in certain cases, contraception, etc.) and ultimately end up accomplishing little more than just slowing down the pace at which the nation slides ever more deeply into moral degradation.
If we continue to vote for such candidates, nothing will ever change; not the least of which is the flawed political system itself. On the other hand, if serious conservative voters cease to support them, perhaps by the time the next election cycle comes along the Republican Party will have gotten the message that we expect more than the usual half-hearted effort to restore moral order to our nation. This may even give rise to a third party that is truly worthy of our support, and if none of this happens, well, we tried.
That's just a thumbnail sketch, but presumably you get the point.
While I agree that there is a systemic problem evident in American politics, the "stay at home" proponents have misdiagnosed the core malignancy: The sad reality is that bargaining with evil isn't primarily a Republican problem: it's a Catholic problem.
Remember, it was only some thirty months ago that the USCCB was eager and willing to hand over the keys to the U.S. healthcare system to a homicidal maniac save for a few empty promises (read, compromises).
This isn't the situation in America alone. Rather, a willingness to compromise with evil in order to get along with the power brokers of the world is a problem throughout the entire Church, from the people in the pews in San Francisco all the way up to the red hats in the Holy See. (Which reminds me, requiem in pace, Cardinal Martini.)
Prelates who are at odds with the teachings of the Church, I'm afraid, are just the tip of the iceberg.
You see, with the promulgation of the Vatican II document Dignitatis Humanae in 1965, the Catholic Church officially adopted a pluralistic approach to religious freedom, the inspiration for which was drawn in large measure from the U.S. Constitution. As a result, rather than calling on the state to recognize the Social Kingship of Christ and the exclusive rights of the Catholic Church, after the models of such Roman pontiffs as Pius XI and Leo XIII, our modern prelates ask for nothing more than a place at the table. They behave as if the Law that comes to us from Truth incarnate is of no more consideration than the lies being proffered by the false gods and idols of the heathens and heretics. That, my friends, is the mother of all compromises!
[I've written at length about religious liberty post-Vatican II in the past. Those unfamiliar with this very important topic would do well to explore it more deeply.]
It's only right for faithful Catholics to desire a politician who is willing to proclaim the whole truth without compromise (i.e., a statesman who not only resembles Christ the King, but is willing to proclaim Him: that is, after all, the whole truth, isn't it?). Let's be realistic though. This simply is not going to happen in a world where even the Bride of Christ doesn't dare hint at the Sovereign rights of Her divine Spouse in the public square.
To put it another way, what these good people are longing for is a candidate who is arguably more Catholic than the pope! Hey, I do too, but it's a pipe dream to believe that sitting this election out (and let's be honest, paving the road for the Evil One's candidate of choice in the process) is going to make that happen.
That said, let's assume that abstaining from this election will in fact bring us closer to a political party of unassailable morality and a candidate to match. Ask yourself, if this was a present reality today, does anyone in their right mind really believe that the electorate at large would embrace it?
No, of course not! Such a movement would undoubtedly wither and die before it ever has a chance to blossom for the simple reason that the Church hasn't sufficiently fertilized the fields in many decades. How much more will this be the case after four more years of State imposed immorality? Heck, at that point a Christ-like candidate might reasonably expect to be imprisoned or worse!
Perhaps the most glaring oversight in the idea of voter abstinence as a vehicle for positive moral change is that it fails to account for the fact that evil most often takes hold of man and society incrementally, and even more importantly, the same can be said for God's grace.
Look, there's none among us who would neglect to seize an opportunity to aid a friend in ridding himself of an attachment to serious sin, even if only incrementally if that's the best he could do, in favor of keeping silent until he descends to rock bottom whence a glimmer of hope for a more complete conversion of heart might exist.
The very proposition sounds silly, doesn't it? Well, make no mistake: the same principle applies in the way we treat the upcoming election. Embracing the opportunity to cast a vote that positively addresses the evil in our midst, even if only by degree, is a vote for the good. It is not in any way a vote in favor of the evil that remains.
On the other hand, abstaining from the process altogether is a risk that is unworthy of serious consideration based on the grave circumstances in which we find ourselves today (wherein the spread of evil in society is quickly approaching critical mass).
I can understand the appeal of waiting in joyful hope for the coming of a candidate who resembles our Lord Jesus Christ, but I don't counsel holding your breath.