by
Vatican Information Service
on Oct 21, 2013 in
Featured
,
The Shepherd's Voice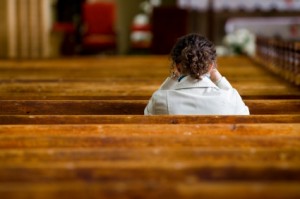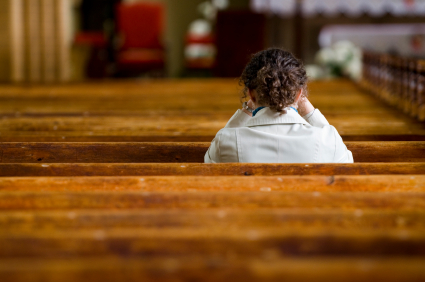 At midday on Sunday the Pope appeared at the window of his study to recite the Angelus with the faithful gathered in St. Peter's Square and, before the Marian prayer, he commented on today's Gospel reading in which Jesus tells a parable on the need to pray, always and incessantly. "The protagonist is a widow who, by pleading with a dishonest judge, manages to obtain justice from him. And Jesus concludes: if the widow manages to convince that judge, do you think that God does not listen to us, if we pray to him insistently? The expression Jesus uses is very powerful: 'And will not God bring about justice for his chosen ones, who cry out to him day and night?'"
"This description of prayer is striking to us. But let us ask: why does God want this? Does He not already know our needs? What's the point of 'insisting' with God?" observed the Pope.
This question allows us to explore in depth an important aspect of faith: "God invites us to pray with insistence not because He does not know what we need, or does not listen to us. On the contrary, He always hears and knows everything about us, with love. In our daily journey, especially in difficulties in the fight against the evil inside and outside us, the Lord is on our side, we fight with Him by our side, and our weapon is prayer, which makes us aware of His presence, His mercy, and also His help. But the fight against evil is hard and long, it requires patience and endurance. … It is a daily battle, but God is our ally, faith in Him is our strength, and prayer is the expression of this faith. Therefore, Jesus assures us of victory, but asks: 'when the Son of Man comes, will he find faith on earth?'. If faith is dimmed, prayer is dimmed, and we walk in darkness; we lose our way in our journey through life."
"And so we learn from the widow of the Gospel to pray always and tirelessly. The widow was good! She knew how to fight for her children! And I think of many women who fight for their families, who pray, who never tire. I would like us to spare a thought today, all of us, for these women, whose attitude gives us a true witness of faith, of courage, a model of prayer. … Always pray! But not to convince the Lord with words ! He knows what we need better than us! Rather, perseverance in prayer is an expression of faith in a God who calls us to fight with him, every day, every moment, to overcome evil with good."