by
Elizabeth Tichvon
on Sep 17, 2014 in
Catechesis
,
Featured
,
Learn & Live the Faith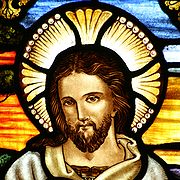 "Love never fails" (1 Corinthians 13:8).
St. Paul's love discourse is most associated with matrimonial love because it speaks of love's permanence. It's often the selected reading at weddings because it teaches the betrothed how to give of themselves and resolve differences by means of the greatest spiritual gifts: faith, hope and love.
But since we all have God within us and God Himself is love, this writing is unquestionably meant to inspire us all—not just the wedded, but also single persons who are especially close to Jesus as they journey toward perfection and holiness without a human family.
Paul's "excellent way" is sure to lead us all there as we strive eagerly for these gifts which are found in imitating the virtues of Christ. It's impossible to ever envision our Lord as jealous, pompous, inflated, rude, self-seeking, quick-tempered or brooding. But we easily see these in ourselves because we only partially know Him; we only partially know love.
So this writing of St. Paul encourages us to emulate Jesus in patience, kindness, perseverance, belief, hope and endurance, whether with our spouse or any one of our neighbors. These are the same virtues that lead us to love in the first place and that will ultimately lead us to knowing fully, the greatest Love of all.