by
Fathers for Good
on Dec 15, 2013 in
Featured
,
Live in Christ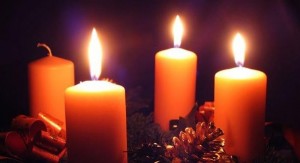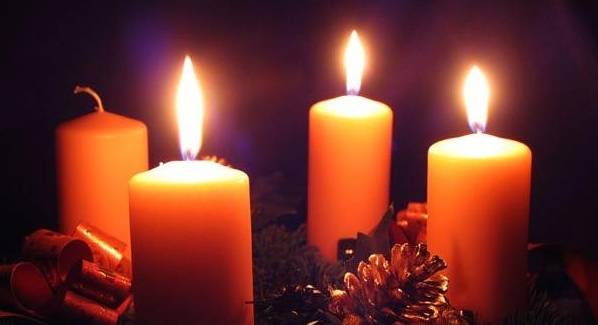 Rejoice! (Gaudete!) We're already halfway through the season of Advent. If you missed Weeks One and Two, or if you would like to reread them, they can be found here and here.
This week, we match the cardinal virtue of temperance to our Advent journey.
THIRD WEEK OF ADVENT (December 15-21): TEMPERANCE
The Apostle James exhorts us in the second reading for the Third Sunday of Advent, "Make your hearts firm, because the coming of the Lord is at hand" (Jas 5:8). The virtue of temperance contributes to our firmness of heart, for it "moderates the attraction of pleasures and provides balance in the use of created goods" and "ensures the will's mastery over instincts and keeps desires within the limits of what is honorable" (Catechism of the Catholic Church 1809). By gaining and maintaining control over our passions, we are able to give earthly and heavenly goods their proper place in our lives. Temperance helps us keep our priorities in order, and thus keeps us on the straight and narrow path to holiness.
It is important for fathers to cultivate the virtue of temperance in their own hearts so that their families might learn from their example. There are so many things of this world that are vying for our attention and affection, seeking to be first in our hearts. While earthly things can be good, we should never love them more than the Creator, who is the ultimate good. Fathers are called to show their families what to love and how to love, and must therefore make God the Lord of their lives.
The Third Sunday of Advent is called Gaudete Sunday — the Latin word for "rejoice." We rejoice on this Sunday because this season of waiting will be over soon; Christ is almost here! In this celebration we are reminded that true joy comes from God alone and from pursuing things that lead to him. Temperance leads us to this true joy, because it frees us from the control of our passions so that we can choose what is good. The world tells us that true freedom and happiness come from doing whatever we want, whenever we want, but this is a lie. When we live our lives with this attitude, we cannot be free or experience authentic joy because we become slaves to our own human desires. It is only when we learn to master our desires that we come to know real joy. The Lord knows what will bring us fulfillment better than we do, so if we choose to seek him we will find that fulfillment and discover joy.
To practice temperance in our own lives this week, we can make a sacrifice of a lower good in favor of a higher good, such as spending time playing a board game with our family instead of watching television alone, or giving up eating between meals for the salvation of our loved ones. These exercises engage our will, helping us to gain control over our human instincts and keep things in our lives in their proper order.
By allowing his Son to be born in a humble manger, the Father teaches us that there are greater goods than material ones. This Advent, let us seek the greatest good, for it is with him that we will find the greatest joy.
Bring some joy to your loved ones' lives this Christmas with these gifts that that are in keeping with this week's virtue.
Little ones: Plush Nativity set
Middle ones: Wee Artist Fruits of the Spirit coloring mat
Older ones: Theology of His/Her Body, by Jason Evert
Adults: "Mater Eucharistiae" CD, by the Dominican Sisters of Mary, Mother of the Eucharist