Tag: "papacy"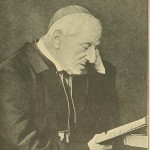 by
E. L. Core
on Oct 09, 2015 in
Columnists
,
Featured

Cardinal Newman's 170th Anniversary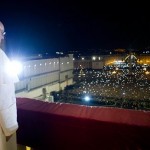 by
Robert J. Gieb
on Apr 12, 2013 in
Featured
,
Government & Politics
,
Live in Christ

It was an astounding event. Truly remarkable, and clearly historical. Truth be told, I had never seen or experienced anything quite like it. It happened in one of the wealthiest and most powerful cities in the United States. Indeed, in the world. The setting was most fitting. A magnificent cathedral with giant stained glass windows […]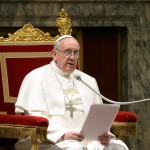 by
Russell Shaw
on Mar 27, 2013 in
Columnists
,
Featured
,
Leadership

The surprising election of Pope Francis plainly was no surprise to the people who really counted: the cardinals, that is, who swiftly chose him on the first full day and fifth ballot of the conclave. While not a speed record, the timing showed the electors had no difficulty agreeing that the Archbishop of Buenos Aires […]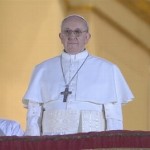 by
Genevieve Kineke
on Mar 14, 2013 in
Catechesis
,
Featured
,
Live in Christ

Like the rest of the world, I sat stunned by the revelation that our new Holy Father was almost completely unknown. We didn't recognize the name; we scrambled for reference points; we watched transfixed as an older man was brought out on the loggia to meet his spiritual children. He also looked somewhat stunned, standing […]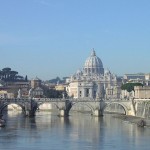 by
Terry McDermott
on Mar 13, 2013 in
Featured
,
On the Job
,
Parenting

Like many faithful Catholics, the resignation of Pope Emeritus Benedict XVI left me feeling uncertain and deeply saddened.  For a few days, I felt a little weepy and the wet, slushy weather fueled my winter blahs. With a heavy heart, I went to work each morning as a visiting nurse in the community.  On one […]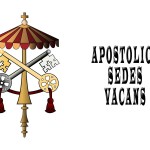 by
E. L. Core
on Mar 01, 2013 in
Columnists
,
Featured

From several versions of the Roman Missal.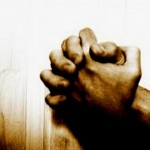 by
Marge Fenelon
on Mar 01, 2013 in
Columnists
,
Featured
,
Live in Christ

Benedict XVI has given his final papal blessing, the doors of Castelgandolfo have been sealed, and the Swiss Guard has hung their halberds because there is no pope for them to guard. Now, the Church waits in prayerful anticipation of the upcoming conclave and the installation of a new pope who will lead the Catholic […]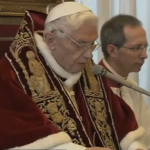 by
Marybeth Hicks
on Feb 13, 2013 in
Columnists
,
Featured
,
On Media

Monday's announcement by Pope Benedict XVI that he will resign the papacy at the end of this month because of his increasingly frail health has revealed what we practicing Catholics in America have long understood: Our faith remains a mystery. No time has been wasted stirring up a frenzy of speculation about what will happen […]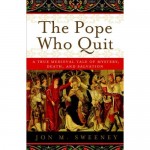 by
Kevin Vost
on Jan 18, 2012 in
Featured
,
On Books

The medieval times of 13th century Christendom present a world so different from our own, jam-packed with unique and intriguing characters whose stories are so little known, yet so well worth knowing. I'd recently written a biography of a man from that time called "great" in his own day, Albert the Great, a man who […]