by
Catholic Lane Administrator
on Nov 15, 2015 in
Saint of the Day - Ex Form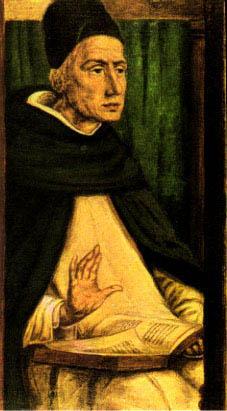 Called the Great, even by his contemporaries, Albert was born of noble parents in Swabia in 1206.  While a student at the University of Padua in 123, he joined the new Order of Preachers.  He excelled particularly in the natural sciences, of which his knowledge was truly encyclopedic, and is called Universal Doctor.
As a professor at Fribourg, at Ratisbon, at Paris, and at Cologne, he correlated the findings of natural science with philosophy, and laid the foundations for the proper use of reason in matters of faith.  This latter task was brought to perfection by his pupil and beloved disciple, St. Thomas Aquinas.  But Albert's holiness, deeper than his learning, centered chiefly in a profound love of the Eucharist.  He was in turn Provincial of the Dominicans, Bishop of Ratisbon and theologian at the council of Lyons in 1274.  He died in 1280.  Pius XI proclaimed him a Saint and a Doctor.
Reflection:  As well-watered ground avails more for fruit when the light of the sky grows warm, so shall we bring forth more abundant fruits when the flame of sacred learning burns more brightly in our hearts.