by
Dustin Siggins
on Feb 06, 2014 in
Featured
,
Law & Justice
,
The Social Order
,
Those in Need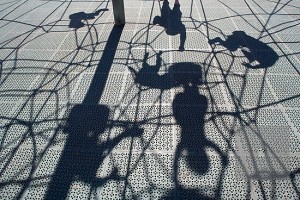 Dozens of agencies and organizations, including the FBI, rescued 16 juveniles from sex trafficking rings in the two weeks prior to Super Bowl XLVIII. More than 50 adult women were rescued, and 45 pimps were arrested.
Huffington Post reports the efforts took several months, and required "training for legions of law enforcement personnel, hospitality workers, airport employees and others on identifying the signs of sex trafficking." It involved a task force set up through the New Jersey Attorney General's office. The head of the Violent Crimes Against Children unit with the FBI, Michael Osborn, told Huffington Post that officers working to prevent sex trafficking noticed a spike in advertisements and suspects beginning to travel.
Taryn Offenbacher, communications director for anti-trafficking non-profit Shared Hope International, told LifeSiteNews.com that "[such] operations begin with local officers targeting common venues in the commercial sex industry: hotels, truck stops, online classified sites and street prostitution 'tracks.'"
"Using information they gain by tracking these venues, the operation grows to include federal, state and local law enforcement agents," said Offenbacher. "They begin to identify suspected traffickers, victims, buyers and facilitators and find reason to make an arrest. The success of Innocence Lost Initiative operations can be attributed to the strong collaboration among law enforcement agencies, prosecutors and social service providers."
Information on sex trafficking is difficult to quantify due to the underground nature of the crime. Studies analyzed and documented by the think tank Just Facts show that former prostitutes often are brought into the field before the age of 18, and even 16 years old. "A survey of 104 prostituted juveniles arrested from 2007-2008 in Clark County, Nevada, found that 78% of them wanted to leave prostitution," reports Just Facts.
Just Facts also pointed to a United Nation's International Labour Association estimate that sex traffickers can make as much as $67,200 on each victim in a single year. A 2011 Department of Justice survey found that 94 percent of sex trafficking victims are female, and six percent are male.
While there were likely far more than 16 juveniles and 50 adults being sex trafficked around the Super Bowl, Offenbacher said, "The rescue of even one woman or child from sex trafficking is a victory. These cases can be incredibly time and resource intensive and require large amounts of collaboration from multiple agencies." She also explained that "rescue is only the first step in a long process of restoration" because "victims have endured intense manipulation, violence, fear and trauma … [so] some victims may feel the desire to return to their trafficker and the only life they have known."
"At this point, it is crucial that survivors receive adequate care and services to help them in their transition," she continued. "Many survivors we work with report feelings of shame, guilt and depression, and struggle to gain education and job skills. They report finding it difficult to maintain healthy relationships, focus and confidence. Elements of successful programs may include survivor-informed, trauma-based counseling, education and vocational training and community support."
Shared Hope International can be reached by phone at (703) 351-8062, or at www.SharedHope.org. Another anti-sex trafficking organization, International Justice Mission, can be reached by phone at (703) 465-5495, or www.IJM.org.