by
Lisa Correnti
on Dec 07, 2012 in
Disability, Sickness & Suffering
,
Featured
,
Government & Politics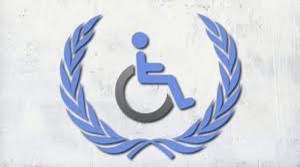 The United States Senate voted this week against ratification of the United Nations Convention on the Rights of Persons with Disabilities (CRPD). The 61-38 vote failed to garner the two-thirds majority necessary for ratification due to serious concerns that it would undermine sovereignty and parental rights, and be interpreted to advance abortion."For decades, the United States has been the global leader and champion for persons with disabilities….This convention will do nothing to improve the rights of Americans in the United States," said Senator Jim DeMint who helped lead opposition within the senate. The Americans with Disabilities Act, a federal law passed in 1990, made the U.S. the gold standard in providing widespread rights to persons with disabilities.
UN experts opposing ratification said it would be imprudent to ratify another human rights treaty until necessary reform of treaty monitoring bodies occurs. The committees tasked with reviewing compliance of member states are known to re-interpret treaty language and issue reports to countries in a quasi-judicial manner pressuring them to change their laws.
The inclusion of the term "sexual and reproductive" health in CRPD – the first time in a binding international document – caused further concern. Treaty monitoring bodies have used a similar term to pressure countries to liberalize their abortion laws.
Pro-life concerns grew when an amendment to eliminate any attempt to create new rights to abortion, offered by Senator Marco Rubio, was defeated along party lines. All Democratic senators opposed the protection despite the Committee chairman Senator John Kerry (D-MA) saying the Disabilities Treaty was too important to have abortion impede its passage.
Disabilities groups stepped up lobbying in the lead-up to the vote, deluging Senate offices with requests for meetings. One staffer commented that while the efforts of these groups were admirable U.S. ratification "would gain nothing more for them except making them feel good."
Senator Kerry, the floor manager for the Convention, attempted to dispel what he called "myths" just minutes before the noon vote in an attempt to swing Republican support. "It doesn't have the power to change laws or take any action in the United States, and its recommendations have no legal effect in our state or federal courts," said Kerry.
C-FAM (publisher of the Friday Fax) had given senators examples of U.S. court decisions referencing UN treaties in order to change state laws.
Former Republican senators ventured into the debate, although on opposing sides. Senator Bob Dole, a World War II veteran, was in the Senate during the vote to encourage ratification. Senator Rick Santorum, the father of a special needs child, worked with Senator Mike Lee to highlight the potential ceding of parental rights for children with disabilities.
Treaty proponents said ratification was necessary to allow the U.S. "to sit at the table" to better influence countries to be "more like America." Senator Jon Kyl pushed back saying "CRPD would offer cover to regimes that have no intention of actually helping their citizens, while needlessly tying the hands of countries like the United States that have actually made great strides in this area."
Senator Orrin Hatch, who has advanced the rights of persons with disabilities for a quarter-century, also opposed ratification. After the vote, he stated, "America must continue to lead in promoting the rights of persons with disabilities, but without undermining American sovereignty."
Senator Kerry vows the treaty will be reintroduced in the coming months.