by
Marybeth Hicks
on Jun 14, 2012 in
Columnists
,
Education
,
Featured
,
Government & Politics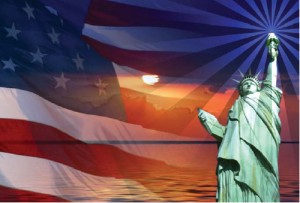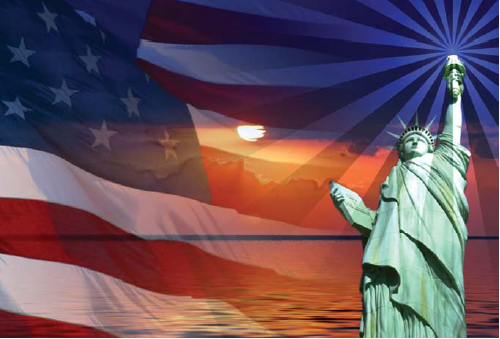 In 1983, President Ronald Reagan's National Commission on Excellence in Education presaged "a rising tide of mediocrity that threatens our very future as a nation and a people."
Looks like the tide has rolled in.
This week, proving just how accurate a predication that was, kindergartners in Brooklyn, N.Y., were forbidden from singing the patriotic country-music anthem "God Bless the USA" at a "graduation" ceremony.
Instead, principal Greta Hawkins directed the students to perform Justin Bieber's teen breakup song, "Baby," including the catchy chorus:
"And I was like baby, baby, baby, oh/Like baby, baby, baby, no/Like baby, baby, baby, oh/I thought you'd always be mine, mine."
You're confused. I understand. Let me explain again.
The principal of a New York City public school pulled the plug on a performance of the Lee Greenwood classic, "God Bless the USA," at her kindergartners' end-of-year ceremony. (Calling it a graduation seems to further prove the point about mediocrity the Reagan commission warned about nearly 30 years ago.)
Ms. Hawkins said the lyrics to Mr. Greenwood's song – which the singer has performed for schoolchildren countless times since he recorded it in 1984 – could be offensive to people of "other cultures."
Despite the fact that the kids had practiced the song for months, their school administrator nixed the performance slated for June 20 and asked that they learn another tune. Apparently (and inexplicably), she approved (or did she suggest?) the song by the adolescent heartthrob, Justin Bieber.
This is where the story gets really interesting. News of the canceled patriotic ballad reached the media, through which many of the students' parents learned of the swapped songs. They were none-too-pleased. Public outcry ensued.
Ms. Hawkins took a seat in the proverbial corner for overindulging her political correctness, though reports indicate it may be her own religious beliefs that informed her decision. At least one story indicates she is a Jehovah's Witness who does not personally recite the Pledge of Allegiance (though her students do), based on religious objections.
This would be the point in the saga where the muckety-mucks normally make an appearance, and of course, they did. New York Mayor Michael Bloomberg and Schools Chancellor Dennis Walcott announced they support Ms. Hawkins. One report indicated Mr. Walcott essentially believes it's plenty patriotic that kids in New York start their school days with the pledge and "America the Beautiful."
Well, yes. On the other hand, swapping out a popular patriotic ballad for a trite and inappropriate teeny-bopper love song is a misstep that may indicate a fundamental lack of defining principles.
And the fact that the mayor and the schools chancellor didn't say, "Well, she can choose any song she likes, but there's nothing wrong with 'God Bless the USA,' " may indicate that those guys don't get it, either.
But what's worse, this seemingly isolated episode simply isn't. Stuff like this is happening all across America, in urban and suburban and rural schools, from kindergarten through high school, and each story is more absurd than the last.
Administrators and teachers, reflecting that "rising tide" of mediocrity, aren't necessarily well-versed enough in some basic concepts to implement policy decisions that make sense.
So, for example, this principal finds something "culturally" offensive in a song that speaks to a simple love of country and gratitude for those who protect and defend it.
According to Robert Pondiscio, education consultant and editor of the Core Knowledge Foundation's blog, "It's clear that there's a crisis in content in children's education. Children are not taught to share in our nation's history and then this is the kind of mischief that happens."
Mr. Pondiscio said teachers and administrators need a basic understanding of the difference between patriotism – which is good for society and necessary for American culture – and nationalism, which can imply blind devotion without reflection.
"Not teaching about American culture is an unintended casualty in education today. We've gotten away from shared knowledge and shared content," he said.
But hey. We can all sing the words to "Baby" without, presumably, offending anyone. Except ourselves.