by
Barb Lishko
on Feb 10, 2012 in
Featured
,
Women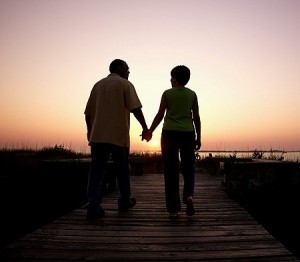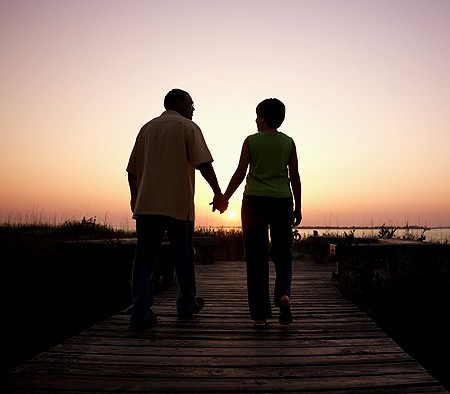 We happened to be invited to several Super Bowl parties recently and enjoyed stopping by to visit with friends that we don't get a chance to see very often anymore. One could argue that a Super Bowl party is not the best environment for catch-up conversations.
"Hey, wow, so how long has it been?"
(Loud screaming and spontaneous applause) "Touchdown!"
"Gees, I dunno. How's those babies of yours?"
"Well they are in their twenties now."
" INTERCEPTION!!! Are you kidding! Any married?"
"What? No…it's crab dip. No not yet, June?"
"Seriously! Bad call!"
"The marriage?"
"No, the play. What were we talking about again?"
Both parties featured more strangers than friends; which means lots of small talk about this and that, awkward silences and quick fade-aways to the cooler, bathroom, or just plain anywhere else.
I was introduced to Bruce at one of the parties….  "Was that Body by Bruce, Bruce?" I joked with the hostess. Apparently it was. Well that was embarrassing. A quick scan of the room indicated Bruce's handiwork everywhere but the body I was occupying. Forty and fifty-something's all taut and sporting hard bodies, defined arms and abs. For a nanosecond I considered chatting up Bruce… and then thankfully that thought evaporated as quickly as it had materialized.
Yes, it is true I do have a wedding coming up in June; mother of the bride, that's me. This is my designated title and it is a role I have not played yet in life. I have fantasized the idea of really getting into some kind of awesome physical shape for the auspicious occasion. My imagination plays games about how incredible my body would be for the first time since I was in preschool. However truth, wallops my gray matter and I quickly calculate the requirement of time, money, sweat, pain, and absence of chocolate necessary. It is here that reality screams in my ear, "You don't have time to vacuum not alone dedicate thirty hours a week to a personal trainer so you can look like a "50-something trying to look like a 30-something."  Anyway, Valentine's Day and Easter are right around the corner and who is going to eat all the leftover hearts and bunnies?
There is a not so fine line between maintaining a healthy body and a regime seeking elusive immortality. Don't get me wrong, challenging yourself to run a marathon, train for a triathlon, and just staying in healthy shape is to be congratulated. Some humans however border on obsession with their avoidance in looking their true age as is evidenced by all the plastic surgeries? Even the half-time show with Madonna was a little scary; who didn't notice her stretched, wrinkle-less face?
Just recently, a magazine cover at the check-out showed a distraught Demi Moore who is falling apart post break-up of her marriage to the boy-toy Ashton Kutcher. I am truly sorry to see any marriage fail, however did she really not see this day coming when she entered into a relationship with a kid twenty years her junior? You can be in the best physical shape ever, have all the plastic surgery money can buy, but the fact is, if your relationship is only skin deep, you are replaceable with younger models.
My husband and I are growing old together. We maintain ourselves in a healthy way, and we spend our days exploring the unplumbed depths of the other. We do not have bodies sculpted by someone else, but made by God and given to us for an unknown time.  How beautiful my parents are who have spent over fifty-four years together, surviving unplanned, unexpected, and untold challenges.
While I don't relish having a neck that resembles a sea turtle, each one of those wrinkles stands for years I have been blessed to walk this earth. My slowly bulging middle is a testament to five wonderful children, way too many sweets, and beautiful memories of far away destinations, fabulous food and many happy celebrations around our table. My marriage for over thirty-two years has grown deeper because we never stopped exploring, communicating, or sharing our love. God brought us together, keeps us together, and it is his love that strengthens us through the hard times.
I wish Bruce well, and while I do not have a body worthy of any "after" photos I am content and happily growing older, wiser, and in love with the man I committed to over thirty years ago when we both had bodies worthy of attention.