by
ACN-USA News
on Mar 27, 2011 in
Featured
,
Those in Need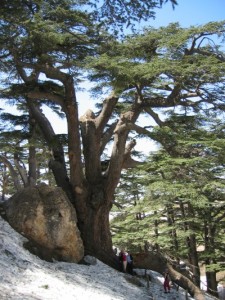 In a recent interview, Father Raymond Abdo, the Provincial of the Discalced Carmelite Fathers in Lebanon, said that the most important thing that can be done for Christians in the Middle East is to help them not to emigrate, because everyone from the East should "bear witness to the Faith in the East."
Speaking to the international Catholic pastoral charity Aid to the Church in Need (ACN), Father Abdo pointed out that the earliest missionaries in the Church had proclaimed the Gospel and been murdered for it.  According to the priest, it is in the nature of Christianity "that we proclaim the gospel by our very own lives."
The Carmelite priest  went on to say that while many Western countries were glad to see people leaving their homelands, seeing in them a source of cheap labor, this was not good for the gospel. 
Father Abdo said that he understands that it is difficult to persuade Christians to remain in the Middle East, since many of them can see no hope for themselves or their children; indeed, in many countries their very lives are threatened. As for himself, however, he is committed to staying and to so bear witness that "it is possible to stay."
The Carmelite Fathers in Lebanon are working hard to create reasons to give the local Christians some hope for the future. The most important thing is to convince Christians not to sell their land and homes,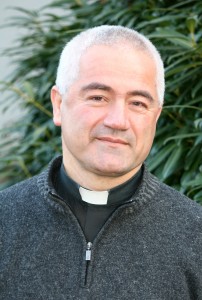 Father Abdo believes. He told ACN that money coming out of Iran and the Gulf states is being used to buy property in Lebanon, and this is something that must be prevented.
Father Abdo also sees the need to create employment for Christians in the Middle East, since they are often discriminated against in their search for work. By creating employment, it is possible to give them a reason to stay.
One Lebanese Christian has established an international software firm, and the Carmelite monastery in Kobayat has provided him with a place where he can immediately begin work. In this way 45 jobs have been created in this village close to the Syrian border and far away from the capital Beirut. The company was set up a year ago and hopes within a year to be able to create over 100 jobs for both women and men.
At first glance there are many problems in Lebanon, the Provincial explained. Yet, as a Christian he is "optimistic," he told ACN. "We might suffer, we might have difficulties, but when we are united with Christ, then we are bearing witness to him and giving hope to others. We are also giving hope to the Muslims and the other communities, since without us they would not have the opportunity to come to know Christ," he emphasized.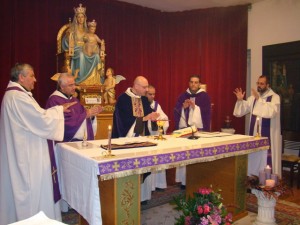 Moreover, he can detect many signs that give grounds for hope. For example, the climate of society in Lebanon is a moderate one and there are many Catholic schools and universities in which there is a good dialogue with Muslims. Of the 200,000 or so students attending Catholic schools in Lebanon, roughly half are Muslims, he told ACN. The same is true of Catholic universities.
As a result there are many opportunities every day for Christians to meet with Muslims and make contact with them, and many Muslim children are taught by Christian teachers. Even in politics there is a "good dialogue," he said, even though this is "not always founded on the right principles." The approach to political questions was different from the religious approach, he explained, in that often one side is asking "if they will get anything out of it if they engage in dialogue," whereas in the religious sphere "it is a matter of respecting the other person and their identity."
The Carmelite order in Lebanon has six monasteries with 31 monks, over half of whom are aged 35 or under. This particular province of the order was established 40 years ago, and is a growing one. The Carmelite Fathers have been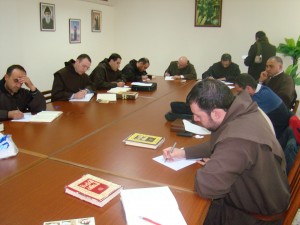 present in Lebanon since as early as 1643.
There continue to be vocations, Father Abdo told ACN, but they are fewer than in the past. Since Christian families in particular attach great importance to education and often make great financial sacrifices in order to be able to send their children to private universities, the climate of vocations is not as favorable as it once was. In addition, young people are now becoming connected via the Internet with the whole world, and so there are "the same problems as everywhere in today's world," said the priest.
Yet, young men continue to ask themselves if they have a vocation, Father Abdo believes, and "when Jesus Christ enters into a person's heart, he does not ask permission of the mind or the culture, but simply says 'Come!'…" Only recently, the Carmelite Fathers had the joy of seeing another monk take his final vows, and the previous year there were three ordinations. Moreover, many Lebanese priests are working as missionaries in other parts of the world, he recalled.
One shrine that is of particular importance for the Carmelites in the country, and for the ordinary faithful, too, is the shrine of the Infant Jesus of Prague in the monastery of St. Elias in Maaysrah Kesrwan. Since 2006, a copy of the image of the Infant Jesus of Prague has been venerated here which was sent to the Fathers by their confreres in the Czech Republic. The Infant Jesus of Prague is highly venerated in Lebanon and more and more of the faithful are coming to this shrine, where they have often experienced great graces and answers to prayers. As Father Raymond remarked, "The most important thing is that we feel ourselves close to God and loved by him. Then we also feel that it is not so hard to love him and to touch him, for he is a Child!"
While as recently as 40 years ago Lebanon was still the only country in the Middle East with a Christian majority – even up to 70% – today Muslims are a majority and Christians make up only 45% of the population.
ACN has repeatedly helped the Carmelite Fathers for the training of their new vocations, and for the renovation of their monasteries. The charity also helps with Mass stipends.