by
Stacy Peterson
on Mar 20, 2017 in
Poetry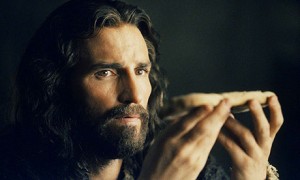 The Eyes of Your Heart
You
The Eye
Piercing the Monstrance veil,
Gazing at me
Kneeling,
Focusing green eyes upon the
White Sacred Species:
You
Seeing me across time and eternity,
Spotting me beyond the seated masses,
Savoring your word,
Devouring your bread, broken and shared.
You
Peering through the lens of love at
Me kneeling before
You
Really, truly present
Body, blood, soul, divinity
Held aloft by Father's steady hands.
You
Know me
Heal me
Bless me
Love me
Me, hidden within the crowd,
Elevated by your grace, for mercy.
Your
Eagle Eye precision
Laser-sliced me from cancerous flesh
By your glance in my direction.
But I knew…
Your Eye
Searching for me,
Lured my green eyes to rest
Upon your Beautiful Face
Illuminated by the Monstrance
Glowing,
Eyes sparkling,
Loving
Me…
Across time,
Through eternity.
Stacy Peterson
March 16, 2017
Inspired by Fr Connor's holiness (of St Patrick Cathedral) and his words at Benediction, and by the Gospel of Luke (ch 7&8)