by
Kathy Schiffer
on Nov 07, 2011 in
Featured
,
Parenting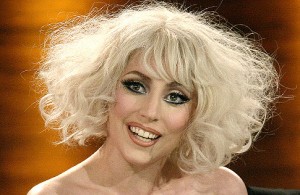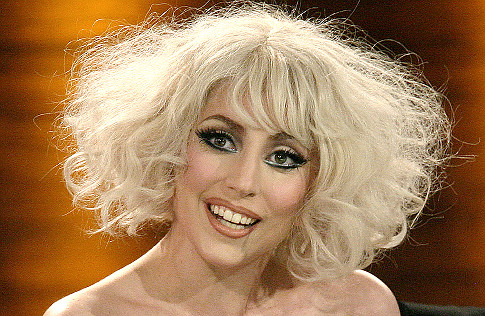 ABC has just announced that on Thanksgiving Day, as Americans sit back to digest the turkey and stuffing, the network will air a 90-minute prime-time special "A Very Gaga Thanksgiving."
Call me a cynic, but I'm thinking this won't be your typical "Charlie Brown Thanksgiving" kind of show.  Hopefully, the pop star won't be wearing a dress of turkey cutlets; but other than that, my expectations are pretty low.  She'll sing eight songs, including some from her current hit CD "Born This Way" as well as some Christmas standards.  She'll chat a bit with ABC News special correspondent Katie Couric.  The whole shebang will be filmed in Ms. Gaga's former school, Sacred Heart Catholic School in New York.
Couric released a statement touting the show, and promising to show a different side of the star:  Lady Gaga as a high school student still bruised by being excluded from the party… as a devoted daughter and a caring sister… as a 25-year-old woman embracing fame and fortune that seemed to come overnight.
One interesting touch:  Rather than singing in front of an audience of her fans, Lady Gaga will perform before a small group of her own family and close friends.  Gaga devotees who have wondered how she got that way may find some answers in the interactions with this group.
Almost surely, the Grammy award-winning singer will use this opportunity to promote her new charity, the Born This Way Foundation.  She tweeted earlier this week about the project, launched by Lady Gaga and her mother Cynthia Germanotta.  She announced, "I'm proud to announce: My mommy + I have created the 'Born This Way Foundation' A place for Bravery, Love, Acceptance."   Protecting children from bullying is a noble goal; but following on the heels of Gaga's LGBT  activism and opposition to "Don't Ask, Don't Tell," I'm pretty sure the new foundation's real focus will be "liberating" children from societal and parental values regarding homosexual acts—instead valuing, even nurturing, same-sex attraction in young people.
Instead of giving an hour and a half to what promises to be titillating exhibitionism, may I suggest an alternate plan for your day?
• Begin the day with prayers of thanksgiving.
• Help serve up Thanksgiving dinner to the hungry at a shelter or soup kitchen.
• Enjoy a big turkey dinner with all the trimmings.
• Soak up the love of family and friends.
• Laugh a lot.
• Watch a lot of football.