by
Rebecca Oas Ph.D.
on Sep 28, 2012 in
Contraception & Abortion
,
Featured
,
Health & Fitness
,
Women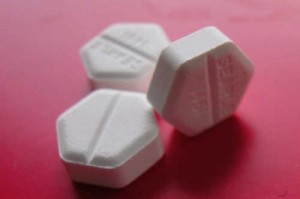 A new study critiquing a drug's effectiveness in childbirth sparked a vicious backlash from the abortion lobby this week, deepening concerns over the politicization of international maternal health research.
A study published in the prestigious journal of the Royal Society of Medicine investigated how well the drug misoprostol prevents life-threatening bleeding in women who have just delivered a baby. It found that existing research is insufficient to justify the inclusion of misoprostol on the World Health Organization's (WHO) list of essential medicines.
Professor Allyson Pollock and her colleagues from the University of London concluded that resources would be better spent on improving basic medical care for pregnant women and reducing risk factors like anemia, rather than accepting a lower standard of care.  In a press release Dr. Pollock stated that "developed countries would not dream of giving women misoprostol during labor on the basis of the current evidence, yet industry and health practitioners are pushing it hard in developing countries."
While such studies are routine in the medical field, the article sparked immediate controversy due to the larger abortion debate.  Even though pro-life doctors have also recognized misoprostol's usefulness for preventing postpartum hemorrhage in certain circumstances, pushback to the study came primarily from groups that promote abortion.
"I think the authors of this naive and misleading paper should crawl on their knees and beg forgiveness from these women for suggesting we deny them access to a proven life-saving medication called misoprostol," said Dr. Malcolm Potts, Professor of Population and Family Planning at the University of California, Berkeley.  Potts was previously Medical Director of the International Planned Parenthood Federation, one of the world's largest abortion providers.
Pathfinder International, which includes increased access to abortion among its goals, urged WHO to leave misoprostol on the list and suggested an approach that would "address immediate, pressing needs while the long-term solutions are being developed."
The abortion group Women on Waves offers instructions for using misoprostol to induce abortion on its website.  In an interview with Alternet, Dr. Rebecca Gomperts said, "we have been training women's organizations about…how to use misoprostol for safe abortions and births."  Less concerned about laws restricting abortion, Gomperts said she measured her success by "access" and "education," and added, "The problem will be to make sure that the medicines continue to be available," something that inclusion on the WHO list is meant to ensure.
In 2011, the WHO added misoprostol to its list of essential medicines as a treatment for women suffering from postpartum bleeding.  Inclusion on this list designates a drug as one that should be made accessible and affordable worldwide.
Misoprostol, also known by the brand name Cytotec, was originally designated as a treatment for gastric ulcers, but has been used off-label for postpartum hemorrhaging as well as abortions.  Because of this latter function, the addition of misoprostol to the WHO's list was controversial.
Dr. Pollock had particularly strong words regarding the push for worldwide access to misoprostol.  In an interview with The Guardian, she referred to these campaigns as "ideology and belief and faith," stating, "It is like giving snake oil to women and saying it is better than nothing."