by
Adam Cassandra
on Aug 22, 2013 in
Contraception & Abortion
,
Featured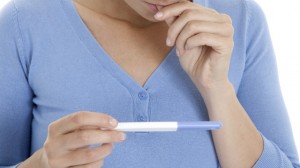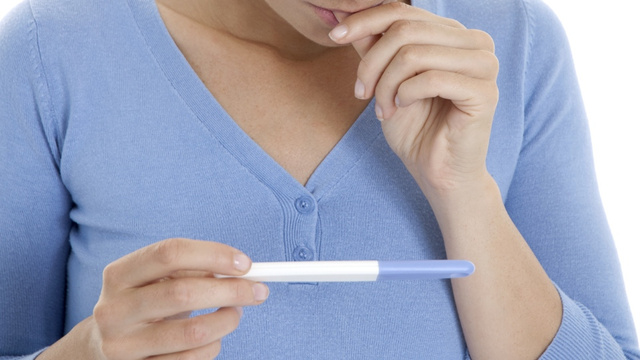 "Crisis pregnancy centers lie to women about abortion and contraception," NARAL Pro-Choice America President Ilyse Hogue declared in an email to supporters Thursday. The email contained a link to a video attacking crisis pregnancy centers (CPCs) as "fake 'clinics' set up by the anti-choice movement." The real aim of the video was to smear Virginia gubernatorial candidate Ken Cuccinelli, but NARAL failed miserably in producing any evidence of lies women are told at CPCs, yet decided to publish their video anyway.
The video is reminiscent of a Live Action undercover video investigation, but without the quality video production, and nothing salacious was uncovered. Five statements are presented as "lies" that women were told after visiting CPCs. A note at the bottom of the video indicates the audio was recorded in Virginia in June 2013.
If these are the five best "lies" that NARAL could come up with, then Virginia's CPCs are doing a pretty good job.
1) "They say that birth control is liberating. No it's not. It's enslavement." This is the opinion of one woman talking to another woman. While some women feel that taking drugs which inhibit their natural fertility is somehow "liberating," there are plenty of women who disagree and don't feel that birth control is "empowering" for women.
2) "Condoms don't secure you from STDs either." This statement is absolutely true. No scientific study ever conducted of any condom ever made has shown 100% effectiveness in preventing sexually transmitted diseases. Some types of condoms have been found to be more effective than others, but there is no debate in the medical or scientific communities that contraction of STDs is still possible even when using a condom.
3) "Condoms are naturally porous." While not untrue, this isn't a point pro-lifers really need to focus on. There's no context as to why this statement was made but historically the "condoms are porous" argument says that based on some scientific studies, the HIV virus can pass through microscopic pores in condoms. In his book The Case Against Condoms, Human Life International's Dr. Brian Clowes calls this debate "a distraction": "The risk of HIV leakage by latex condoms is trivial when compared to the risk of massive exposure to the HIV virus caused by the condom's propensity to frequently break, tear or slip off." But again, not a lie.
4) "So the pill, any of that stuff is just not good for you." Without knowing exactly what the counselor was talking about, this is either an opinion or yet another statement of truth NARAL is characterizing as a lie. Assuming the counselor meant the pill was not "good for you" in the medical/health sense, there are scores of medical and scientific studies which have identified harmful, and even fatal, side effects of using the pill and other hormonal contraceptives, including: high blood pressure, dyslipidemia, migraine headaches, pituitary and liver tumors, breast cancer, cervical cancer, heart attack, stroke, and blood clots. Even the staff at NARAL should be able to do a web search for "side effects of the pill" and find this information.
5) "Frankly I don't think you should be having sex because you're not married." NARAL's final attempt to expose the "lies" of CPCs is yet another opinion – which is actually pretty good advice. There aren't many places young women, and even older women, are hearing advice like this in today's culture. One of the best ways to avoid a "crisis pregnancy" is to not find yourself in a situation where becoming pregnant would be deemed a crisis.
NARAL and other pro-abortion organizations seem to want women to consume dangerous contraceptive drugs their entire lives, have as much risky sex as possible, and kill their unborn children if they ever become pregnant. And as the "pro-choice movement" has shown in recent weeks, neither science nor logic will interfere with their radical agenda.
CPCs offer a valuable service to women, but because the resources they provide contradict the pro-abortion narrative, they must be attacked. That NARAL failed so miserably in their attempt to "expose" CPCs but went ahead and publicized their failure anyway shows not only that their organization, but their "movement" is truly desperate.
This article is courtesy of HLI World Watch.
Adam Cassandra is a Catholic fundraising professional who works with national and international nonprofit organizations to grow support for their charitable causes. Follow him on Twitter: @adamcassandra.