by
Steven W. Mosher
on Mar 28, 2013 in
Contraception & Abortion
,
Featured
,
International Issues

Is the British Abortion Provider Breaking the Law?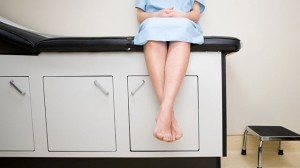 Americans may not have heard the name Marie Stopes but she is a household name in Britain.  The organization named after her is active in dozens of countries around the globe, including in former British colonies like Kenya and other developing countries like Madagascar.  And everywhere and always—even in countries where abortion is illegal—it not only advocates for the legalization of abortion, it actually performs abortions, usually under the guise of "post-abortion care."
In fact, François Gourraud, the Project Director for Marie Stopes Madagascar [MSM] brags that his organization has been in Madagascar for 20 years. "After the Ministry of Health," he told our PRI investigator, "[MSM is] the biggest FP service provider in Madagascar.  We are everywhere in the country."
Most of MSM's funding comes from UNFPA, but the World Bank, the European Union, and USAID also chip in. USAID funding began two years ago, and Gourrand is convinced that the funding will continue.  "USAID is happy with us," he says.  "We are innovative.  We can gear up very quickly.  And we are 'long-term':  We've been in the country a long time and we're not leaving."
He laments the fact that abortion is illegal in Madagascar. "Post-partum hemorrhage and abortion are the first and second leading causes of maternal mortality in the country," he says, "Any yet no serious advocacy is being done for abortion legalization."
Legal or not, however it turns out that Marie Stopes clinics in Madagascar are well known for doing abortions.  We visited a Marie-Stopes-franchised "Blue Star" medical cum family planning clinic in Tamatave, for example, and were told by the director, Dr. Anicet Andrianandrasana, that this is indeed the case.
Dr. Anicet does not himself do abortions, as he made clear when interviewed:  "It's my own personal conviction, but I don't do abortion.  If a woman comes in here with post-abortion problems, looking for post-abortion care, for a termination, I send her to [the main] Marie Stopes [clinic in Tamatave.] Marie Stopes and other [BlueStar clinic] doctors can do abortions, but I don't."
"I haven't even done any training in abortion, post-abortion care," Dr. Anicet went on. "When those are offered I don't attend.  It's prevention that I'm interested in."
Note that Dr. Anicet, frankly and honestly, does not distinguish between "abortion" and "post-abortion care" (PAC).  He—along with everybody in the population control/family planning business—knows that PAC is simply a veiled reference for abortion.  He simply assumed that our investigator was clued in on that point as well.
Our investigator received a very different reception at the clinic to which Dr. Anicet sends abortion-minded patients, that is, the main Marie Stopes clinic in Tamatav.  The clinic director, Mrs. Gina Katiza, had apparently been warned by her superior, Mr. Gourrand, not to talk to him. She clumsily tried to dodge the prearranged interview, refused to be photographed, and denied that her clinic received any funds at all from USAID, which is simply not true.
When asked pointblank if her clinic provided 'post-abortion care' services, she at first said no, then said yes.
PRI Investigator: "So, do you give post-abortion care services?"
Mrs. Katiza:  "Uh…uh…No. …Uh…Yes.  Uh, when there are people who have given themselves abortions…"
PRI Investigator: "So you do do post-abortion care?"
Mrs. Katiza:  "Yes."
PRI Investigator:  "And terminations?
Mrs. Katiza:  "No."
Without another word Mrs. Katiza herds the PRI investigator to the  exit of the building.
It is evident to us at PRI that this whole "PAC" business is an extremely convenient mechanism for abortion-friendly donors—including USAID at the present time—to keep abortion "in play." Under the guise of providing "post-abortion care," USAID-funded groups in countries where abortion is illegal can train abortion providers, quietly lobby for the legalization of abortion, and even perform abortions, as Marie Stopes does in Madagasca, Kenya and elsewhere.
Perhaps "post-abortion care" should be renamed "pro-abortion care." The acronym would remain the same, but the words would more accurately reflect the reality behind it.