by
Stefano Gennarini, J.D.
on Dec 16, 2013 in
Featured
,
The Homosexual Agenda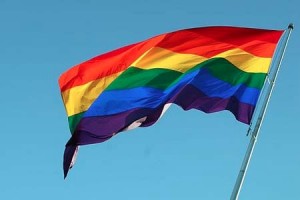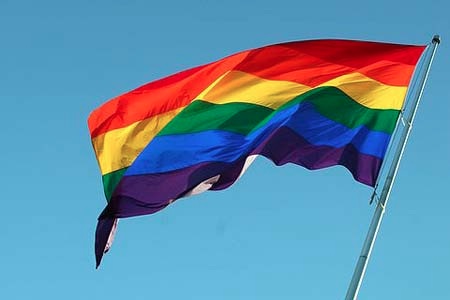 On Human Rights Day, famous athletes and UN officials met at UN headquarters to condemn what they consider to be discrimination against homosexuals.
Russia took the brunt of the criticism ahead of the Winter Olympics to be held in Sochi next February. It is the first of several countries that have enacted a law to protect children from information that glamorizes unhealthy sexual behaviors, homosexuality being considered one of them.
US ambassador to the UN Samantha Power called Russia's law "as outrageous as it is dangerous" at a press conference early in the day.
Given Russia's increasing international influence, that law is particularly problematic to homosexual activists and critics. Ambassador Power said that discriminating against homosexuals is "barbarism" and spent the morning at a strategy session with homosexual activists.
"Sports have the power to change the world," Czech tennis star Martina Navratilova told homosexual and transgender activists at an event at UN headquarters. She attributed the words to Nelson Mandela.
Jason Collins, a former basketball player who famously revealed his homosexual tendencies in a lengthy magazine article this May, joined Navratilova on the panel of speakers at the "Sport Comes Out Against Homophobia" event sponsored by a dozen countries that call themselves the UN LGBT Core Group. He said Russia's law encourages people to use slurs against homosexuality.
Even as they celebrated "coming out" after having been "in the closet" the athletes resorted to sport euphemisms, saying they were there to "push the ball forward" and that homosexuals "still have a long way to go."
A transsexual person who identified as male was not as optimistic about prospects for homosexuals "living freely." At the end of the event he said the real heroes were people like himself who lost careers and opportunities because they came out.
A somber note was also struck by Ivan Šimonovi?, the high-ranking UN official who moderated the panel. He said the UN system was far from reaching a legally binding international norm advancing homosexual rights even though he claimed supportive countries had doubled in the last eight years. Simonovic also acknowledged that his office could only use "soft power" and publicity campaigns, like a new video on the "History of LGBT Rights at the UN" that was shown at the event.
Some UN officials and experts say that limiting the definition of marriage to one man and one woman is discriminatory, and that religious beliefs or cultures that do not welcome homosexual behavior need to change. But these views are not widely held. Only last week Russia's high court upheld the propaganda law as a valid effort to protect children. This week India's highest court upheld the nation's sodomy laws.
The activists who attended the sports event were again reminded of the obstacles they face during official UN proceedings later that day.
When athletes and activists left the room at UN headquarters, diplomats assembled for the UN Human Rights Prize ceremony. The African Group delivered a statement denouncing frequent attempts to create "new rights" that are "unrecognized in international human rights instruments" — a term of art for referring to homosexual rights.