by
Anthony Buono
on Jan 21, 2014 in
Featured
,
Marriage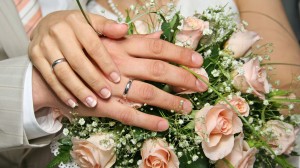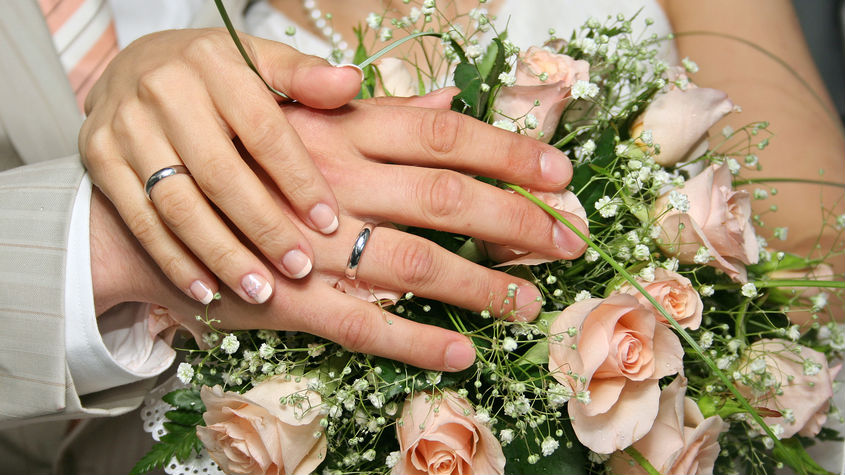 All of Rome is sold out for the end of this April.  St. Peter's Square, and every road around it will be jammed with people on Mercy Sunday (April 27, 2014).  On that day, Pope Francis will announce the canonization of the most beloved Pope of modern times, Pope John Paul II.
Never has there been a greater champion of love and marriage than John Paul II.  His contributions are so vast and deep that it will take generations to unpack it all.  Probably his most popular contribution is what is known as the "Theology of the Body" movement, gleaned from the Pope's 129 lectures between September 1979 and November 1984 (the first years of his pontificate) during the Wednesday audiences in St. Peter's Square.
These lectures were given as a reflection on God's creation of mankind and the role of human sexuality, with particular concern for the defense of the human body in response to the permeating and widespread modern philosophical and cultural errors and abuses.  It was attempt to counter and undo the damage of the sexual revolution.  And he masterfully and beautifully accomplished that.
Two books are essential reading for anyone who wants to experience the heart of John Paul II's thought and teaching on this subject.  The first is Man and Woman He Created Them, which contains the lectures themselves, and the second is Love and Responsibility, written while still Karol Wojtyla (before he became Pope).  Love and Responsibility is a defense of Catholic tradition on family life and sexual morality, addressing the whole human person (biology, psychology, sociology) and the relations between the sexes.
The heart of all of his teachings related to love, marriage and family life is the importance on the person; a unique, one-of-a-kind creation of God as as man or a woman, and that person's human dignity. He brought to light that there is no authentic love between a man and a woman where the consideration of the individual persons is disregarded or distorted.  Who we are as a person as God created us and as He expects us to live is the starting point of all love, if it is to exist authentically and have mutual benefit.
This leads to the distinction between a man and a woman, how they interact, how they communicate, how they approach life, how they share love.  He brings out the beautiful differences and similarities between men and women, and provides the guidelines for human interaction.
This human interaction is a sexual one.  John Paul II makes it clear that all interaction between men and women is an expression of sexuality.  As we all know full well, this kind of expression is crudely and ignorantly interpreted (and with great limitation) to mean sexual relations.  In truth, sexuality is the whole being. It defines the genders.  he way we think, feel and act is a product of human sexuality.
Women are a mystery. Men are a mystery. And love is a mystery. The mystery is rooted in the creation of body and soul, and God's participation (and centrality) in the movement between human persons (better known as "love").  Life is a mystery. Love is a discovery. It cannot be put into words, almost impossible to explain, and comes with so much potential suffering, pain and sorrow.
This is the message to us from Pope John Paul II. We should all be grateful for the gift of Pope John Paul II. I will be praying for all those who attend this one in a lifetime event April 27, that it will be full of blessings for them and they will be safe among the unusually high number of people.  If you are going, I'm sure it will be a life-changing event and highlight of your life.  If you want to go and need help finding a way, I know that Ave Maria Trips still has spots left of the group they have put together. To view the trip details, click here.  However you can get there, I strongly encourage you to go if you can.  It's going to be unforgettable.
Pope John Paul II, pray for us!