by
ACN-USA News
on Dec 05, 2013 in
Featured
,
International Issues
,
Those in Need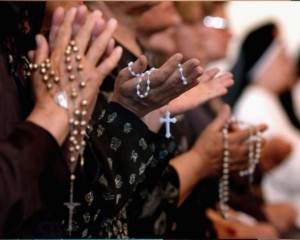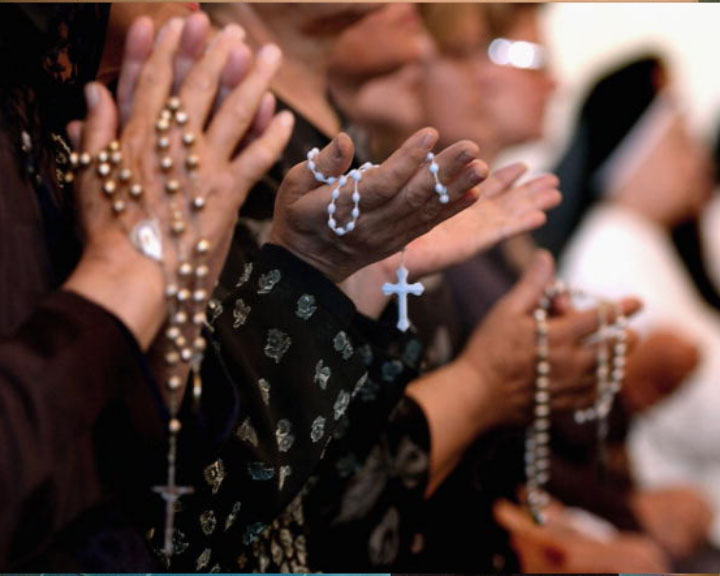 "In Iraq there are fewer and fewer Christians. The persistent violence, fear, lack of work opportunities  and the issue of safety for life and limb are forcing us to leave our country, our homes and our families," Msgr. Shlemon Warduni reported directly on the tragedy which seems never ending.
"The future for Christians in Iraq, and this also holds true for the whole of the Middle East, looks very bleak and one could even think there was a plan for the ethnic cleansing of Christians." With this Auxiliary Bishop Shlemon Warduni (70) from Baghdad, of the Chaldean Patriarchate of Babylon, described in a single sentence the grim situation the Christians in his country and the region as a whole find themselves in.
At the invitation of the pontifical foundation Aid to the Church in Need, Shlemon Warduni delivered a talk last week in Portugal in the "Igreja do Sacramento" church in Lisbon and reminded his listeners of how much violence and intolerance the Christian communities in Iraq had had to suffer in the past few years.
"Please support us with your prayers"
The stories he recounted all have one thing in common: the tragedy which looms in all the Christian communities: "You must be told about the attacks on Christians in Baghdad, Mosul and other Iraqi cities. They [the Muslims] have used violence to force the Christians to leave their homes, threatening their lives in order to pressure them to convert to Islam. After that our Christians in Mosul suffered a further tragedy when several were killed and many families had to leave the city in a state of intense fear … I ask you, how can Christians continue to live in such a tragic situation?"
How can people live like that? The bishop's question, which already implies an answer, also explains the massive exodus of Christians out of Iraq, reducing their number in the whole country to between 400,000 and 500,000 at the present count. While defending the path of peace founded on prayer, the Iraqi bishop stressed that  that "it is essential to renounce all kinds of war and all forms of terrorism and to build a culture in love in which people can experience healing and live in dignity."
The auxiliary bishop thanked the pastoral charity Aid to the Church in Need for the opportunity to speak personally about the oppression Christians have to suffer in his country. The bishop concluded his talk in Lisbon with the following appeal to the dozens of people present in the "Igreja do Sacramento" church: "Please support us with your prayers and ask the Mother of God to protect us!"