by
Patti Maguire Armstrong
on Mar 15, 2018 in
Featured
,
On TV and Movies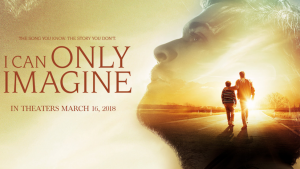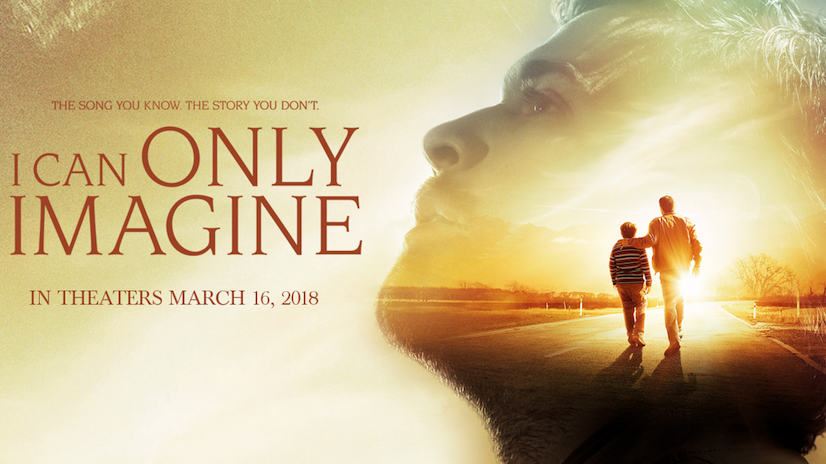 Pain is powerful when it's transformed by redemption, hope, faith, and God. It is the story that inspired the song, I Can Only Imagine the best-selling Christian single of all time, selling 2.5 million copies. The touching ballad which considers what heaven and meeting God will be like, is the only song ever to go double platinum, crossing over to both country and pop radio.
The true story behind this song is now a movie, also titled I Can Only Imagine. It recounts the story of Bart Millard (played by J. Michael Finley) and his painful childhood. His physically and emotionally abusive father (Dennis Quaid), drove his wife away and tried to crush his son's dreams, believing it would be the best way to avoid future disappointment.
Regardless, Millard formed the band Mercy Me, and hit the road giving lackluster performances, while he ran from his pain and stuffed his emotions. But on the heels of pain and defeat, God entered the picture. Millard's father developed cancer, found God, and found a way to reach out to his son, in love and repentance for what he had done. Forgiveness allowed the two to forge a bond during what little time was left. And the man who was once a monster hated by his son, became a man Millard wanted to become like.
After his dad's death, Millard was suddenly inspired to write Imagine, which became the most-played contemporary Christian song of all-time. Just as the song reached deep into hearts and souls, the movie does likewise. It's true story that rings of God's glory through forgiveness and healing. Everyone has someone they need to forgive, so the story is a testimony that "in all things God works for the good of those who love him, who have been called according to his purpose," (Romans 8:28).
The appearance of Amy Grant and her performance of Breath of Heaven and Millard's song I Can Only Imagine should please music fans. And the photographs of the actual characters with notes at the end, help make this true story especially inspiring.
The movie, rated PG-13, opens in theaters this Friday, March 16.