by
Cheryl Dickow
on Sep 10, 2012 in
Catechesis
,
Columnists
,
Featured
,
Women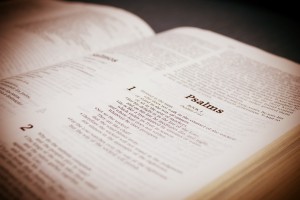 A woman asked me how to start a Bible study for her friends in her parish. After that a young college girl inquired about starting a Bible study in her sorority. That was followed by a mother wanting to begin one, in her home, with her friends. It got me thinking…How many women would like to start a study but feel it might be more than they could handle?
The good news is, starting a woman's study is easier than you think! Here are a few guidelines; and, I would be more than willing to answer any questions as well. I can be contacted at (Enable Javascript to see the email address) or by calling 248-917-3865.
Getting the group together:
If you already have a group of interested women, your best bet is to look at your own schedule and offer a couple of options for getting together. I would suggest an hour and a half to two hours, once a week. So, for example, if Tuesdays from 9:00 a.m. to 10:30 a.m. or Wednesdays from 6:30-8:00 p.m. work best for you, send out emails, or make phone calls, to everyone sharing these options and ultimately go with the most popular choice. Too many options will muddy the waters; just a couple is fine.
If you do not have a group of interested women, ask your church paper to put in a small article stating that you are starting a study while also send out inquiry emails to your own friends and family. Ask them to send the email on, as well, to their friends and family. I'm not a math person but I know that there is some general idea that to get, say, 5 women, you may need to contact 50 (the 10% rule or some such thing). Anyhow, if you are advertising in your church paper or through email, give a "reply by" date and an idea of how many women will be your minimum and maximum.
Once you have your group, you will give a start date that gives you enough time to buy the supplies. This is whatever book will be your resource and, of course, you'll make sure that everyone brings a Bible. I wouldn't discourage different Catholic Bible versions because your group can have beneficial discussions on different words used in a variety of translations. It is usually best when the "leader" orders the resource books and I always suggest that the leader order an extra copy or two for people who are bound to join the group after they hear how wonderful the study is! My last parenting workshop started with eight people and ended with fourteen! Buying an extra book or two allows new people to start right away versus waiting another week or so to get a book, but it is certainly not necessary.
 
Your books and resources:
Once the group size is known, the leader orders books and resources and then typically collects the money on the first night of the study. All this is, of course, just a guideline. If you have four people signed up, you might feel comfortable buying the books and resource materials up front and then collecting the money. But if you have a fifteen people signed up, you'll probably want to collect the money first.
An example of a Bible study resource is  Wrapped Up: God's Ten Gifts for Women. It is structured so that it can facilitate the group in any number of ways. There is an audio version of the book with both myself and Teresa each reading her section of each chapter. That may be the perfect way for the leader to begin each section—with the participants listening to the chapter together. It is a perfect supplement to the book which can be read through the week at each person's leisure. The companion journal is where the ten gifts identified in the book are explored in depth. Scripture verses and Catechism excerpts are used in both the book and the companion journal—which has room for personal reflections.
For your first meeting you might provide a light snack and beverages and have a sign up sheet for the following three or four get-togethers. If you try to sign up too far into the future, people tend to forget. And it is always good to recognize that a reminder email is helpful as we all get caught up in our schedules and sometimes forget these things that nourish our souls! Something that goes out to everyone a day or two before the meeting and is a simple message like; Blessings…I just wanted to remind everyone of Tuesday's bible study and that we are looking forward to Sue's snacks…
For the Wrapped Up: God's Ten Gifts for Women study, the companion journal has instructions for conducting the study as well as prayers for each of the ten gatherings. There are reflections and questions that are meant to engage the heart and mind of each participant. All in all, studies make for great times! They immerse you in the Word of God and allow you to help others on their journeys with Christ.