by
Fr. Kyle Schnippel
on Mar 16, 2011 in
Featured
,
Live in Christ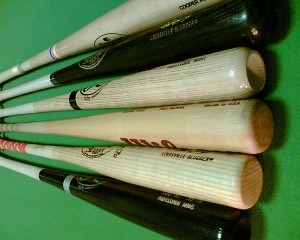 As a long, hard winter comes to a close, four words can always elevate my spirits: 'Pitchers and Catchers Report!'  This simple phrase indicates the boys of summer are heading to the sunny paradise of either Florida or Arizona to work out the kinks that settled in during the long winter months.  Pitchers are stretching out their shoulders, catchers hone the throw to second, and position players come into camp a few days later to adjust the timing on the swing and relay throws, practice fielding the slow bunt roller, and generally get into shape so that as April rolls around, Opening Day will dawn with the Local 9 in tip-top shape.
It is a hopeful time as off-season roster moves are analyzed, new players fit into the regular rotation, and the prospects of a playoff run are discussed by more talking heads than we care to acknowledge!  As Spring Training winds down and the season heats up, some of that hope starts to be tempered by reality of a long and grinding baseball season.
As I was getting excited about the start of the baseball season and looking forward to another (hopefully) run by the Reds through the National League Central, I began to wonder about how this longing for a successful season parallels our longing for God.
Throughout our life of faith, we have a multitude of options in following God.  During Lent, we have times to hone our mechanics, as baseball players do during Spring Training.  We have that long drawn out season of Ordinary Time, in which if we get left behind by the front runners, it is easy to slide into temptations of backing off, taking it easy, waiting for next season, so to speak, instead of striving for excellence here and now.
As we turn to once again enter into the great season of Lent, perhaps it is time to ramp up our spiritual training regimen, so that we might be prepared for the long haul of our pilgrimage of faith.  The three distinctive elements of Lent help give us the frame work of how to do so:
First: fasting, not just from sweets point of view, but from all those things that keep us from growing closer to God.  What are those particular sins that you have confessed time and time again, yet might not want to really give up?  How do they keep you from living to your fullest in God?  These are things to offer to Him so that we might be a living sacrifice of praise before God in all things.
Secondly: prayer, as a priest, I notice that the attendance at Daily Mass during Lent increases, and what a wonderful thing that is!  But do not let it stop just there, but rather use times of personal, private prayer; prayer as a family; or times of Adoration as ways to increase your involvement at Sunday Mass.  To help enter into Mass more fully, preview the Readings that will be proclaimed, if possible, look at the unique prayers for the Priest on that Sunday, as well.  What do these prayers say about what we celebrate during Lent?
Finally: almsgiving, as a natural outgrowth from our relationship with God.  We do not give because the recipient is Catholic, but because we are.  We give because we are thankful of the many gifts God has given to us, and we simply return them to Him.
Like the baseball player honing his skills for the long haul of the season ahead, training our hearts and wills through these practices in Lent helps to follow through with a successful season and summer ahead.  Let us prepare so that we might hit Easter in fine spiritual shape so that we might also enjoy our pilgrimage through life to the promised land of heaven.