by
Kathleen Gilbert
on Jul 01, 2011 in
Featured
,
Life Issues & Bioethics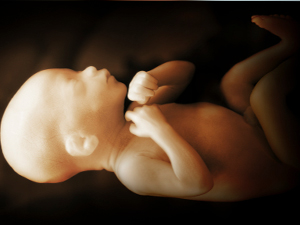 A massive grassroots campaign in Poland to implement a total ban on abortion witnessed an important victory Friday as the lower house of the Polish parliament fought off a first round of voting intended to scrap the historic bill.
Sejm lawmakers voted 254-151 against a motion by the pro-abortion communist Democratic Left Alliance to reject the measure. In a second vote, the legislation was sent back to committee for further consideration, forcing a slower legislative path.
LifeSiteNews.com learned earlier this week that the ban was thrust forward by strong pro-life sentiment in the former Communist country, where sponsors, requiring 100,000 signatures within three months to bring the bill forward, obtained 600,000 in two weeks.
Technically, abortions in Poland currently may only be obtained when the child is diagnosed with a serious condition, the mother diagnosed with a health problem, or where the pregnancy resulted from "illegal activity." But local leaders say that the exceptions – whereby the procedure is still illegal but "not punishable" – are routinely abused by abortionists.
In a speech before Parliament on Thursday, Mariusz Dzierzawski of the Polish pro-life PRO Foundation described abortion as the country's heritage from communist times, when "children were killed in their mothers' wombs on a mass scale in public hospitals and private offices."
"What differentiates good states from evil states? The way in which they treat the human person," said Dzierzawski. "A good state is one where every person is respected, and institutions serve good ends.
"Totalitarian states ignore the dignity of the person. … Every genocide begins with denying the humanity of the victims."
The current effort would strike down all three exceptions to the legal penalty. It requires two more votes in the lower chamber before it moves to the Senate.
In an open letter to parliamentarians, the National Ob/Gyn Section of the Catholic Association of Polish Medical Doctors expressed their support for the measure.
The doctor is the 'servitor Vitae' – a servant of Life and should protect human life from its beginning to its natural death," said president Maria Szczawinska. "We are not refusing the right to rescue human life, but we strongly oppose killing the unborn child. That is why we join the many voices in support of the project totally banning the killing of unborn children."