by
Anne Desantis
on Oct 01, 2019 in
Featured
,
Marriage
,
Those in Need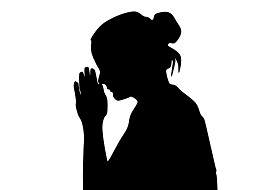 St. Raymond Nonnatus is a saint from the Order of the Blessed Virgin Mary of Mercy or the Mercedarian Order and was born in 1204 in Barcelona, Spain. He is called Nonnatus or "not born" referring to his Caesarean section birth. Since his mother died while giving birth to him, Nonnatus is the patron saint of childbirth, midwives, pregnant women, and priests defending the confidentiality of Confession.
He spent his childhood tending sheep and spent many hours in prayer at a nearby chapel dedicated to St. Nicholas. Ordained a priest in 1222, he "ransomed" many Christians who were in danger of "losing their faith" during this time. Many miracles were attributed to him both before and after his death in 1240. Nonnatus is probably the most celebrated of the saints within the Mercedarian Order.
A Foundation Ministering to Divorced Catholics
A foundation that ministers to families affected by divorce has started in recent years through the Mercedarian Order. Two friars, Fr. Kenneth Breen, O.deM. and Fr. Joseph Eddy, O.deM. of the Order are on the board of directors along with six other members.  Father Ken is the Spiritual Moderator and works with the director. They have dedicated themselves to prayer and the development of this special mission.
Guided by the Lord and Our Lady, the Mercedarian foundation wishes to bring families together through prayer and accompaniment of those affected. Accompaniment is through caring individuals dedicated to this mission and to the Church. The prayer of this mission is for families to know the healing presence of God in their lives.
There are plans of special events for families through the foundation with guest speakers offering knowledge and hospitality for all involved. In light of the mission of our current Pontiff, the foundation is hopeful that God's light and healing will be brought about in a great way to all individuals they encounter and assist.  The foundation has been involved in such events for the past few years in spreading the mission, and they will continue.
In addition to ministries reaching out to people in person, new outreach is being developed to offer greater support on-line and through a digital expansion project to reach as many people as possible.  Information can be found at www.nonnatus.org. 
Prayers for Divorced
Catholic families continue to experience the difficult affects of divorce. When this occurs members of families are often left feeling very much outside the community of the Church. This is where the mission of the St. Raymond Nonnatus Foundation will make a difference for the future of families in the Catholic Church and the world.
We offer prayers for these families and ask for you to do the same.  Please go to our website at www.nonnatus.org for more information. The foundation has hosted events for families and for those affected by divorce and separation.  On-line support groups divorced/separated/annulled Catholics and for adult children of divorce are available.  There is information about these groups on the website.
St. Raymond Nonnatus Prayer
"Heavenly Father, thank you for the gift of life and of the love you give us daily.  Thank you for all families both inside and outside the Church. Lord, we ask for your healing presence for divorced Catholics in the Church, their children, and extended families. We ask for your presence in the pain they experience in the process of divorce. We thank you for your love, even in very difficult times. We know your love can and will overcome all the difficulties of life.

We pray for all families in the Church and in the world to stay strong with the help of the Holy Spirit  We also pray to your Mother for her assistance and guidance and to of all of the angels and saints. We especially ask for the intercession of St. Raymond Nonnatus, our patron. We pray for all people of faith in danger of losing their faith in Christ and His Church. In the Name of the Father and of the Son and of the Holy Spirit. Amen"