by
Msgr. Richard Soseman
on Feb 23, 2012 in
Columnists
,
MyChurchParish.com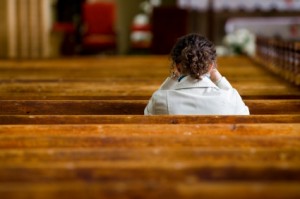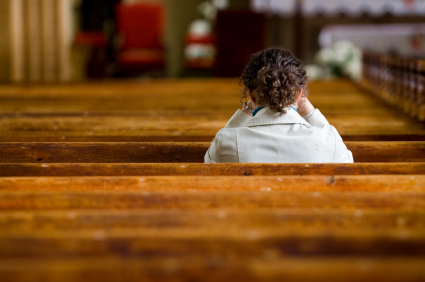 A few weeks ago, the new Bishop of Manchester, New Hampshire, the Most Reverend Peter Libasci, called upon all people of good will to offer prayers and fast.  His request came at the same time as many Bishops asked their flock to pray, as Bishop Jenky of Peoria put it, "for the freedom of the Church in America."
The request to fast took many people, even many devout people, a bit off guard, for we have lost a sense of what it means to follow this ancient and most venerable Christian practice.  Fasting is, along with prayer and almsgiving, one of the three recommended practices of Lent.  When we think of fasting today, we often think of someone who has gone to extremes, someone who is on a hunger strike, or who is trying to imitate Ghandi.  Fasting does not seem to find a place in our modern lives, outside of the lip service we give it on Ash Wednesday and Good Friday, of course.
Such was not always the case.  Fasting was once part and parcel of Catholic life, outside of urban centers where many day laborers and their families were dispensed in order to have the strength to make their living.  Throughout the rest of the Church, however, fasting was once widespread and common, especially during Lent.  The traditional practice during Lenten weekdays was to have only one full meal, along with two reduced size meals which were not meant to equal a full size meal, every weekday.
Fridays are meatless throughout the Church, and traditionally weekdays of Lent were days in which meat was eaten at only one meal.  For some this discipline may seem impossible, or they might scorn the possibility that the Church ever carried it out.  I know, however that it once was possible, and still is possible, as my mother lives her Lent in this way, quietly, still today at 80 years old.
Your Lenten sacrifices can be offered to Our Lord as forms of prayer and penance, so make sure to take upon yourself some sacrifice, whether you offer what you do for "the freedom of the Church in America," or for personal intentions.  If you find the Latin practice of fasting difficult, look at what other Christians do.  Eastern Catholics abstain from all meat and dairy throughout Lent, Maronite Catholics fast  completely every day of Lent until noon.
Remember, some may say it is not possible, but it is possible, as you can join others, who are following the discipline of Lent in their own quiet way.