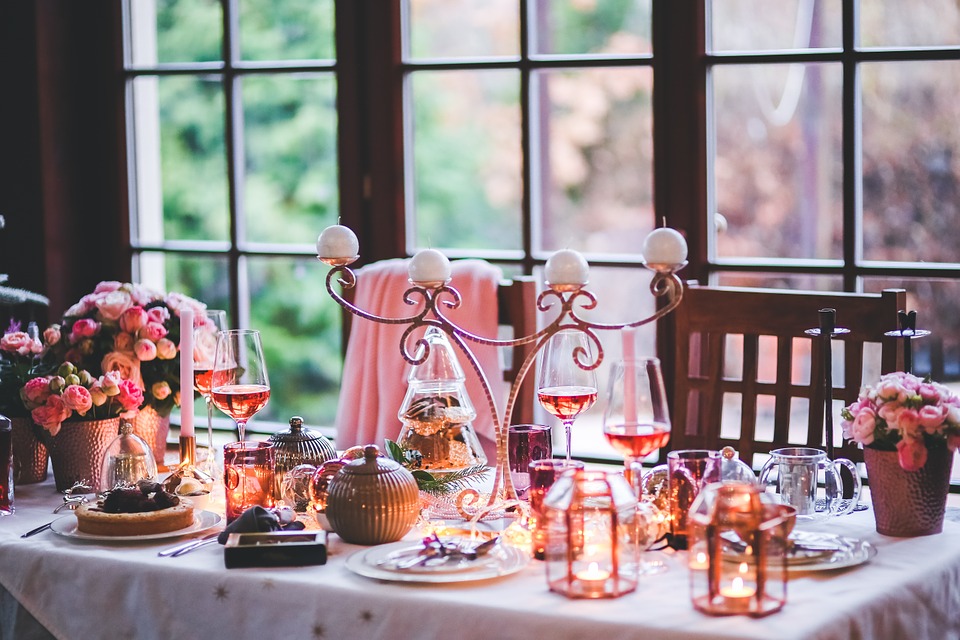 It was Thanksgiving and my then-girlfriend was meeting my family for the first time. Much to my surprise, all five of my siblings were able to be there, and we enjoyed – or so I thought – our usual holiday dinner with the typical excited-aggressive talking that Italians tend to do.
Later that evening, I found my girlfriend cloistering herself in a small room crying her eyes out.
"Kate – what's wrong?" I asked urgently, thinking some major tragedy had befallen her.
"Everybody is yelling at each other!" she exclaimed and proceeded to launch into a detailed explanation of how my brothers were arguing with my mom about the food, and my sister had left the table upset. I had to stifle a laugh, but immediately took her to my father who exclaimed, "This one of the best Thanksgivings we've ever had."
Therein lies the challenge of merging family traditions for husband and wife as they begin their life together. While we might appear to have similar backgrounds, we are continually tested as we encounter new family cultures and traditions.
My wife grew up on a farm in a small Missouri community settled by German immigrants. I grew up in rural southern Illinois, but my parents brought their very lively, boisterous and argumentative upstate New York Italian culture into our home as they raised me and my siblings.
Two decades later, Kate and I have four kids of our own and still struggle to merge our two backgrounds, including family traditions such as food served at certain holidays and even how we pray. We seek the best way to carry on important and not-so-important traditions in our home. Once in a while, a gem emerges. For example, Kate's family recited rote prayers kneeling beside their beds each night. My family was lucky if they could get two of us in bed long enough to pray a single Our Father.
These days, when we pray nightly, all six of us gather in a room, try to find a quiet place and recite an Our Father before asking for personal petitions. Some of these prayers, such as praying for a relative who has passed away, provide additional conversation about our faith. As the kids grow, we expect to add additional prayers, such as the Hail Mary, but this blending of family traditions has also produced an unexpected outcome – another opportunity during the day for the family to take a quiet moment and come together to pray. I didn't have this experience as a child, but I'm finding that it can be very important.
On the other end of the spectrum, there is a saying, "Most eat to live, but Italians live to eat." Food is important in my background: the ingredients, the preparation, the presentation. It's important to me that my children expand their palates and learn to appreciate different foods. Kate has done an admirable job of incorporating this food tradition into our daily lives, and during holidays. You'll always find a baked pasta dish on the Christmas table, never a turkey or ham.
At the same time, we have been adamant that the kids eat what is prepared for dinner. No one is allowed to eat the infamous mac-and-cheese or peanut butter because they don't like the look of what is served at dinner. We hope that this translates not just at the dinner table, but in life in general and in our faith – that our kids are not afraid to try new things, that they explore their world, and are continually open to different ideas, even how to apply their faith to an ever-changing world.
Blending families, no matter what the background, is never be easy for husband and wife; but in the chaos of finding the middle ground, lessons or experiences will emerge that will impact our children, and us, for a lifetime.
Reprinted with permission from FathersForGood.org.