by
Pope Francis
on Oct 02, 2013 in
Featured
,
The Shepherd's Voice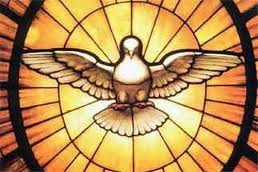 Dear Brothers and Sisters,
In the Creed, we confess our faith that the Church is "holy". But how can we say that the Church is holy when she is all too evidently made up of sinners? Saint Paul helps us to see things aright when he tells us that "Christ loved the Church and gave himself up for her, to make her holy" (Eph 5:25-26). The Church is inseparably one with Christ, and the dwelling place of the Holy Spirit. It is not ourselves, or our merits, which make the Church holy, but God himself, through the infinite merits of Christ's sacrifice on the Cross. God calls all of us, as sinners, to be redeemed, renewed and made holy in the communion of the Church. So the Church constantly welcomes everyone, even the greatest sinners, to trust in God's offer of loving mercy, and to encounter Christ in the sacraments of Penance and the Eucharist. Let us not be afraid to respond to Christ's call, to trust in the working of the Holy Spirit and to pray and strive for that holiness which brings true joy to our lives.