by
Justin Petrisek
on Jun 09, 2016 in
Education
,
Featured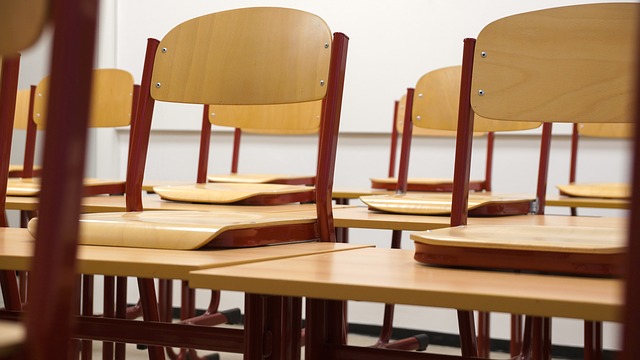 The Diocese of Phoenix is joining with Arizona's Catholic colleges to form a unique partnership in higher education that stresses an integral human formation at both Catholic and secular universities in the Grand Canyon State, according to school superintendent MaryBeth Mueller.
"It is important for the Diocese to support Catholic colleges as an alternative to secular universities," Mueller told The Cardinal Newman Society. "At one point the Diocese of Phoenix had no Catholic colleges, now we have four serving students in a diverse way and with a variety of course offerings, and at the heart of their education are the fundamental courses in theology and philosophy which are very important in formation."
The new coalition emerged from a discussion between diocesan officials and four Catholic colleges: the Newman Guide-recommended University of Mary in Bismarck, N.D.; Benedictine University in Chicago; The College of St. Scholastica in Duluth, Minn.; and Saint Xavier University in Chicago. Each college operates a campus in Arizona. Unique among the group is the University of Mary, which joined with Arizona State University to offer students at the secular university a chance to major in theological or Catholic studies.
The new partnership — promoted by the Diocese of Phoenix on its recently launched "Catholic Universities of Arizona" website — allows high school students to remain in the state and receive a Catholic college education.
While satellite campuses are typically attempts to expand beyond a college's home base, the Catholic colleges operating in Arizona "did not want to be seen as competition with one another but instead as an extension of Catholic education in the Diocese of Phoenix," said Mueller.
"All of the colleges have worked closely with Bishop Thomas Olmsted for approval and his endorsement before beginning their campuses in the Diocese," Mueller said, noting the eagerness with which the colleges have sought to bring a formative Catholic college education to Arizona.
"The colleges support one another in the mission of evangelization and forming students in the Catholic faith. They each educate students to a level of high qualification in their own disciplines," she added. "By collaborating together and knowing what each university offers, it allows greater communication, support and encouragement of the students and one another in this important mission."
The colleges offer more than 25 undergraduate, graduate and doctoral degrees between them. The heart of the partnership, however, revolves around the shared mission of Catholic higher education and the importance of an integral human formation, Mueller explained.
Catholic colleges are "a living institutional witness to Christ and his message," she said. "All basic academic activities are connected with and in harmony with this mission. They prepare men and women to live their Christian vocation in a mature and responsible way and to assume positions within the Church." Essential to this kind of education is an "integral formation of the human person," a formation that helps to educate students spiritually, intellectually, physically, psychologically, socially, morally aesthetically and religiously, she added.
As such, all theology professors must apply and receive the mandatum from the bishop.  A mandatum is an acknowledgment by the local bishop of a "professor's commitment and responsibility to teach authentic Catholic doctrine and to refrain from putting forth as Catholic teaching anything contrary to the Church's magisterium," as stated in the U.S. bishops' guidelines for Ex corde Ecclesiae. The colleges also work closely with Arizona's Catholic high schools, recruiting students, and with the diocese: sponsoring events, offering professional development for principals, teachers and deacons, as well as catechist certification and ongoing formation for the lay faithful in the diocese.
The coalition is already beginning to bear fruit, Mueller said. After attending many of the Catholic high school graduations, she realized how many students would now be attending Catholic universities in Arizona. But, as with any new start-up, it takes patience, and there are bumps in the road. Just last week, Saint Xavier University announced that it would be closing its campus in Gilbert, Ariz.
Mueller assured the Newman Society that even though Saint Xavier University was set to hold its last classes in the fall, the remaining colleges were more determined than ever to continue providing a strong Catholic education.
"The opportunity to integrate religious and moral principles with academic study and non-academic activities integrates faith with life," Mueller said, noting the influence the colleges can have on the daily life and faith of its students.
"Each Catholic university makes an important contribution to the Church's work of evangelization. As Pope Benedict XVI stated, 'First and foremost, every Catholic institution is a place to encounter the Living God, who in Jesus Christ, reveals His transforming love and truth,'" she said.