by
Fathers for Good
on Apr 03, 2014 in
Featured
,
Men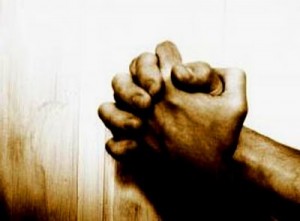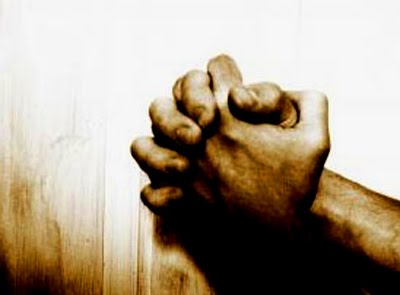 Whether it's because of the Research Triangle Park near Raleigh or favorable conditions for business or the relaxed climate for retirement in coastal towns, the population of North and South Carolina has swelled in recent decades. And even though the area is still known as the Bible Belt, the Carolinas have seen significant increases in the number of Catholics. In fact, for the first time, there were three major Catholic men's conferences in the region.
"The first thing I noticed when we moved here was that a lot of parishes had capital campaigns," said Dan Trapini, who settled in Charlotte, N.C., in 2006 with his young family. "We shopped around a lot of parishes. We could see there might not be that many parishes, but every parish was just bursting at the seams."
Trapini, who had benefited spiritually from men's conferences in his native New York, felt that the area needed something like that for Catholic men, husbands and fathers.
"I think guys are really hungry for things that focus on spirituality," he said. And, having led the fourth such conference in the Diocese of Charlotte March 1, he could report, "We always have a very long line for Confession. Priests tell us there are often guys who haven't been to confession for 10 to20 years. They call them 'the big fish.' These days, we see priests are more engaged in men's ministry in general. More guys are engaged in their parishes."
Some 700 men turned out for the Charlotte Catholic Men's Conference, to attend Mass and hear speakers such as Supreme Knight Carl A. Anderson, Bishop Peter Jugis, and Deacon Howard Burke-Sivers. The conference has done more than help the men attending it over the past four years. It has spawned two other such annual events. Jeff Hoffman and Tom Monahon have attended in the past and were inspired to launch men's conferences in their own dioceses — Raleigh, the only other diocese in North Carolina, and Charleston, which covers the entire state of South Carolina. After much planning, both conferences lifted off this year, each drawing about 350 men.
All three organizers—Trapini, Hoffman and Monahon—are Knights and worked through their respective councils to launch the conferences. Monahon is immediate past state deputy of South Carolina.
"We're right in the middle of the Bible Belt," said Monahon, a native of Aiken, S.C. "One thing that happens to Catholics here in the South is that they get entertained over in the Protestant church and fall away from the (Catholic) Church. We wanted to do something that strengthened men's spirituality in the diocese.… We wanted to help men realize their role as men and the great responsibility it is to be a dad and a son and even a non-married adult male."
The March 1 conference, held in Columbia, drew about 350 men and featured Charleston Bishop Robert E. Guglielmone, NFL coach Joseph Lombardi, and others.
Meanwhile, in the Raleigh Diocese, Bishop Michael Burbidge and Father James Sichko, a pastor, author and motivational speaker led the line-up Jan. 25 at St. Michael the Archangel in the town of Cary.
"One thing I discovered was there were a lot of cradle Catholics who don't know their faith and additionally you have fathers not leading their families," said Hoffman, who was a Presbyterian and became Catholic three years ago. "If you look at the different issues of why so many things are broken in this country, one of the key things comes down to the fathers — or lack thereof."
Hoffman, originally from Orlando, Fla., and his wife, Julie, and their three children have been in North Carolina since October 2000, when a career opportunity brought him to Research Triangle Park, one of the largest research parks in the world. He is K of C state chairman of education and evangelization.
Making the Move
It was a Time magazine article about Catholicism in the Carolinas in the 1990s that "kind of prompted" Steve Wood to relocate to Greenville, S.C., from Florida. Wood, director of Family Life Center International, was one of the speakers at the Charleston Diocese men's conference this year. He recalled the article talking about the I-85 corridor, which goes from Charlotte to Atlanta.
"Greenville is kind of in the middle," he said. "It talked about the growth of parishes here but even more than that the strong evangelical fundamentalist culture and the effect it's having on Catholics."
The growth of the Catholic Church in South Carolina is largely due to migration to the state," said Lydia Doyle, director of theOffice of Research and Planning in the Diocese of Charleston. "People from the North and Midwest are choosing to retire here, especially along the coast, and industry is coming to the upstate," she said. "People moving into South Carolina from the North or Midwest tend to be Catholic, which has helped the Church to grow. Additionally, Hispanic/Latino immigration has helped the Church as this population tends to be Catholic."
In 1970 South Carolina had fewer than 50,000 Catholics – less than 2 percent of the population, and more than 190,000 in 2013, about 4 percent. North Carolina had about 67,000 Catholics in 1970, and by 2013 it had more than 400,000, about 4 percent of the total population.
Wood's neighbors in Greenville are also prominent evangelizers. Father Dwight Longenecker, who also addressed the Charleston men's conference, is a well-known convert to Catholicism who reaches many people through books, speaking tours and a blog. And St. Mary's Church in Greenville is an active parish that promotes the faith through its Center for Evangelical Catholicism.
Steve Gajdosik, president of the Catholic Radio Association, based in Spartanburg, S.C., speaks of the importance of promoting Catholic radio programming in a part of the country where the airwaves are dominated by both country music and evangelical preaching.
"We've had a good run here," Gajdosik said. "In a recent application process for new FM permits we helped about 20 groups throughout the Carolinas apply for and receive them." That's 10% of the 200 stations the association helped nationwide. "That will put Catholic radio on FM for over another 3 million people. K of C councils and home corporations helped in a number of places, either financially or by actually being the applicant for the permit, such as in Florence and Greenville, S.C., and Raleigh, N.C."
As expansion continues, the Church seems to be in fairly good shape to share the faith.
"We've got three good bishops here," said Trapini. "There are a lot of young priests. When they come out of seminary they really seem to be on fire, and that makes a difference."
In addition, there's a strong public witness to the faith, with events such as an annual Eucharistic Congress that draws upwards of 10,000 persons and national speakers and features a large procession through the streets.
Trapini said that Protestants are "very evangelical, so I think that kind of rubs off on us. People just aren't afraid to share their faith as much. They're much more open."
"I'm always pleased to see how many people are coming from the Protestant to the Catholic faith," Monahon said. "We are such a minority, we are a missionary state, for all practical purposes. Your Catholic faith is tested. People, with all good intentions, have some very strange and unique ideas of Catholics, and that's where the Knights of Columbus have made a big impact."
– See more at: http://www.fathersforgood.org/ffg/en/big_four/catholic_carolinas.html#sthash.m9cXAd9l.dpuf