by
Chad R. Torgerson
on Dec 27, 2012 in
Featured
,
On Books
,
Tips, Tools, Tech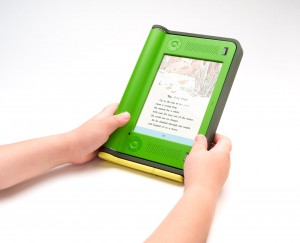 Digital media has changed the landscape of the entertainment industry.  Traditional music albums have been replaced by MP3s, and streaming services are now delivering movies to your home instantly.
Will the same hold true for the book publishing industry?  Will ebooks become the new medium of choice?
According to the Center for Applied Research in the Apostolate (CARA),  Catholics are not yet engaged in new media the way we hoped.  While there is a lot of buzz about using new media to reach the masses, the study shows that few have actually been reached.
Based on the report, significantly more Catholics have used traditional media compared to new media.  For instance, the report shows that 10% of millennials – the target audience of new media – have read a traditional religious print book in the past three months, while 0%, yes 0%, have read an ebook on the same topic.  Shockingly, only 1% of Catholics overall have read an ebook.
Is the problem limited to ebooks?  No.  In general, Catholics do not seem to be engaged in new media – yet.  For religious books and magazines, 5% of millennials read them online versus 13% in print.  For the Pre-Vatican II generation, only 2% get them online versus 49% in print.  The print versions are still doing much better than their online alternatives.
What is the problem then?  Is the use of new media all hype?  Should we forget the whole thing and stick to traditional print publications?
I think not.
According to The New York Times, Amazon.com is now selling more ebooks than print books.  Similarly, Barnes and Noble is seeing the same results.  People are reading ebooks at a rapidly growing rate; they are simply not choosing to read religious or spiritual ebooks (Catholic ones anyway).
So, are ebooks the preferred format these days?  Not yet.  According to the Pew Research Center, 72% of American adults had read a print book in the past year, but only 21% had read an ebook. This number is up from 17% compared to the year before, however.  Ebooks are still not the preferred media, but they are gaining ground.
Now that I have thrown all of these statistics at you, what does it all mean?
There is no doubt that print books still dominate the number of readers, but ebooks are selling more copies.  How can this be true?  Well, according to the Pew Research Center, it is because the average ebook reader reads 24 books a year.  Print readers only read an average of 15.  This suggests that the convenience of ebooks allows people to read and purchase more – good news for the publishing industry.
Some feel that ebooks may be the end of traditional publishing.  Their normally lower prices will cut into the profit margins of publishers.  For Catholic publishers (who operate on thin margins anyway), this could be a disaster.  However, while the price may be lower, the potential increase in volume may make up the difference.
The Catholic publishing industry, according to CARA's report, has only scratched the surface with ebooks.  While the rest of society is quickly moving towards digital media and ebooks, we seem slow to adapt.  If we can begin to compete in that market, it may open up more readers to religious books.
Personally, I think that ebooks will be an essential part of the Catholic publishing industry in the next couple of years.  The number of ebook sales will rise as Catholic publishers understand the digital marketplace a little better.  At the same time, print books will never go away completely – an ebook simply cannot replace the feeling of crisp pages between your fingers.
What needs to be done for Catholic books to compete in the modern publishing world?
As someone with experience in the industry, step one is providing more titles.  For many publishers, only their newest titles are available as an ebook.  An effort should be made to convert older titles as well.
The next step is finding a competitive price.  Many feel that the $2.99 to $9.99 price point set by Amazon is too low, and I understand that.  Still, I have seen ebook prices based on their hardcover counterparts, and no one is going to pay $24.99 for a 250-page ebook.  We need to find a happy medium somewhere.  As an avid ebook reader, I am fine with paying between $8-15 for an ebook.
Finally, we need to find the right distribution methods.  Amazon holds the largest part of the market share, while Barnes and Noble come in a distant second.  But many complain about their unfair pricing and exclusivity deals.  As a Catholic market, we should turn to Catholic-run organizations that support Catholic publishers.
Ebooks are on the rise; it is time the Catholic market took notice.
We need to make a greater attempt at competing in this market, if we want to reach more people.  The new media is more than a buzz word.  It is an important part of the future of the Catholic publishing industry.
Editors Note: This article was originally published at Catholicmom.com