by
Rebecca Oas Ph.D.
on Dec 15, 2015 in
Contraception & Abortion
,
Featured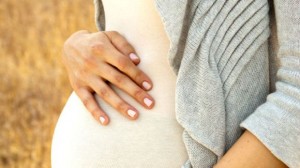 As wars and natural disasters force increasing numbers of people from their homes, among the most vulnerable are mothers with infants and pregnant women. Unfortunately, maternal health suffers most in humanitarian settings, lags behind other global development goals, and is often tarnished with controversy by the pro-abortion lobby's attempts to co-opt it.
In its annual flagship report, the United Nations Population Fund (UNFPA) draws attention to the needs of women and girls during emergencies, drawing a false human rights argument from a mix of well-established negotiated agreements but focusing on language that remains undefined and that governments at the UN have repeatedly rejected.
According to the report, "[i]n a series of international agreements, the world has affirmed the sexual and reproductive health and rights of women and girls." In fact, this term, abbreviated SRHR, has not been formally defined, and has not been agreed to in any binding international document. It remains highly contested by UN member countries, due to its likely inclusion of such topics as abortion and homosexuality.
UNFPA is one of the most vocal champions of SRHR at the UN, frequently and falsely insisting that it enjoys broad acceptance. "Multiple international standards – international global standards- define sexual and reproductive health and rights, not UNFPA," said Kate Gilmore, UNFPA Deputy Executive Director, at an event launching the report in Washington, DC. She went on to thank the mostly U.S.-based audience for supporting UNFPA in "infecting international norms for sexual and reproductive health."
Abortion in humanitarian settings is a much-debated topic. A recent Huffington Post article falsely claimed that two UN resolutions in 2013 called for abortion to be considered as part of humanitarian aid for rape victims. Abortion advocates continue to pressure President Obama to reinterpret the 1973 Helms Amendment, which prohibits U.S. foreign aid from funding overseas abortions. Some European governments have used the UN's Universal Periodic Review, where countries question other countries on their human rights record, to add further pressure, which has so far been rejected.
The new UNFPA report did not take up this issue, restricting its treatment of abortion to the compromise struck at the International Conference on Population and Development (ICPD) in 1994: that abortion laws are to be determined by individual countries, not the UN.
It states, "UNFPA's policy on abortion is guided by the [ICPD]: where abortion is legal, it should be safe. Where it is illegal, post-abortion care should be available to save lives."
This characterization is not entirely faithful to the text of ICPD, which states, "In all cases, women should have access to quality services for the management of complications arising from abortion" – acknowledging that legal as well as illegal abortions can have harmful or even fatal consequences for women.
Another area where UNFPA courts controversy is the provision of sex education and sexuality-related services for minors without parental notification or consent. During the launch of the report, Gilmore criticized the fact that the data for contraceptive prevalence –that is, contraception use by women or their sexual partners – measures from ages 15-49. Chiding the audience for not finding something unusual about this, Gilmore cited the onset of puberty: "The point is, it's come down, people, it's not fifteen, it's ten!"
She blamed the failure of the UN to conduct surveys of contraceptive usage among children aged 10-15 on "the chimera of parental control."