by
Ken Connor
on Jun 24, 2014 in
Featured
,
Government & Politics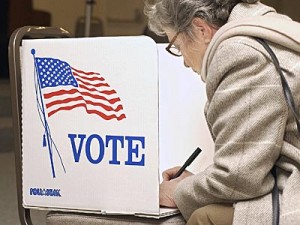 They say all politics is local, but this is easy to forget amidst the incessant frenzy of a 24-hour news cycle that tends to focus exclusively on national politics. For many people, particularly those residing in sprawling suburban bedroom communities or bustling urban centers, it is easy to overlook the local in favor of the national.
It's not only average citizens who suffer from this myopia. Our elected representatives travel to Washington under the guise of representing the folks back home but all too often betray the interests of those who elected them in favor of self-promotion and the attainment of national stature. Turns out, however, that in some American communities politics is still very much a local affair. Voters expect their man or woman in Washington to actually pay attention to them and represent their interests. In these districts, politicians ignore the local at their peril.
Former House Majority Leader Eric Cantor recently learned this lesson the hard way. In the primary race for Virginia's 7th District seat, Cantor was expected to trounce his opponent, a little known professor from Randolph Macon College named David Brat. Cantor was, after all, the House Majority Leader and heir apparent to succeed House Speaker John Boehner.
He raised $5 million to Brat's $200,000 and outspent his challenger twenty to one. He is a darling of Wall Street, an agent of K Street, and a consummate Beltway insider. For anyone who follows basic national politics, Eric Cantor is a household name. So confident was Cantor of victory that he spent election day with lobbyists rather than with constituents in his home district.
Someone should have reminded Majority Leader Cantor that in Virginia's 7th District, politics is still local. Brat trounced Cantor by a whopping 11% of the vote. The economics professor who based his campaign around a commitment to Main Street whipped the Establishment's boy. It was a shocking victory for grassroots conservatism, one that left Cantor's high-rolling financiers wondering whether to whistle or wind their watches.
Much theorizing has been done by pundits attempting to identify the reason for Brat's win: The base is rising up against the Blue Bloods of the Republican party. Cantor was too accommodating to the Democrats on the issue of immigration reform. The GOP Establishment is paying the price for  underestimating the antipathy it has created within the rank and file. Cantor offended some local party bosses, etc…
Undoubtedly there's some truth in all of these explanations, but at the end of the day it is David Brat who articulated the reason for Cantor's defeat better than anyone else: "Dollars don't vote," he said. "People do."  Therein lies the rub. Cantor arrogantly believed that money and power and position and reputation could insulate him from electoral defeat, and the people proved him wrong.
David Brat's victory in the face of daunting odds should inspire hope in the heart of every American who is tired of being taken for granted and who wants to take their country back from the special interests. To heck with the conventional wisdom. To heck with the lobbyists and special interests. Dollars don't vote. People do. And hopefully, inspired by Dave Brat's unexpected win, a lot more will do so in the future.