by
Susan Yoshihara, Ph.D.
on Dec 05, 2016 in
Contraception & Abortion
,
Featured
,
Government & Politics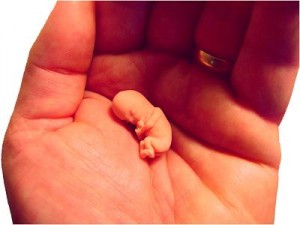 The biggest names in international abortion advocacy are looking for ways to convince the incoming Trump administration not cut their funding by reinstating the 1984 Mexico City Policy.
The policy requires that grantees of US foreign aid for family planning do not perform or actively promote abortions. It was rescinded under Democratic administrations and reinstated by Republicans.
Suzanne Ehlers, president and CEO of Population Action International (PAI), said she was "operating under the assumption that it will be reinstated if not on Trump's first day in office, then on his second day in office." PAI was founded in the late 1960s with the purpose of generating public support for taxpayer-funded population control programs abroad.
Chloë Cooney, director of global advocacy at Planned Parenthood Federation of America, rang an alarmist tone, saying "You see clinics close suddenly because the funding that they were relying on disappears."
In reality, clinics would not have to close since groups can keep performing abortions by using other sources of funding.
In the past, the Mexico City Policy did not to reduce access to family planning. US funding remained the highest in the world. It is $600M today.
Abortion advocates invoke two 2011 studies which attempted to link the policy to a curtailment of services and to higher abortion rates, but these have been discredited for having significant flaws in data and methodology.
The policy gained the derogatory name "Global Gag Rule" because the requirement that grantees not advocate for abortion was viewed by abortion groups as a violation of free speech, equal protection, and due process. They sued George W. Bush in 2002 and lost.  In her 2002 ruling, now-Supreme Court associate justice Sonia Sotomayor found that the government "is free to favor the anti-abortion position over the pro-choice position" with public funds.
Feminists are not confident that equating abortion to women's rights will work as it has under the Obama administration. "This incoming president has made clear that he does not respect women," Beth Schlachter, executive director of Family Planning 2020 (FP2020) told NBC News. Schlacter instead appeals to population control, positing that stable, wealthy countries are less vulnerable to extremist movements.
In fact, security experts have never found a decisive link between high fertility rates and violent extremism. Experts have documented how falling fertility is destabilizing international politics.
PAI's Ehlers hopes that economic arguments will work. "There is no other intervention that is so low-hanging if you are looking to build markets around the world. If that doesn't appeal to Mr. Markets, Mr. CEO, I don't know what would," Ehlers said.
Trump may be more persuaded by Ronald Reagan's original intent for the policy.
According to Reagan staffer, Bill Gribbin, Reagan saw the same principles behind the energizing of the American economy and the bucking of the population control establishment, entrenched in his own party. Reagan wrote in the policy memorandum establishing the policy that "people are the ultimate resource" and for "many nations, population growth has been an essential element in economic progress."
To Reagan, "abortion and 'economic statism' appeared as conjoined evils," Gribbin said.  "Both of them rooted in a negative view of what individuals and families can accomplish for themselves and contribute to the common good."