by
Judy Mascolo
on Nov 12, 2012 in
Contraception & Abortion
,
Disability, Sickness & Suffering
,
Featured
,
Reproductive Technology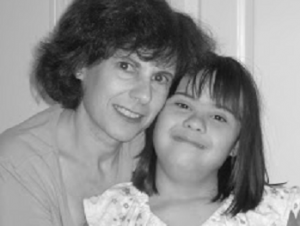 As a physician I deal with what Gerard Nadal, PhD (who blogs at Coming Home) writes about every day. I see the destruction this Culture of Death has caused to my patients and their families. STDs, infertility that inevitably results from STDs, increased rates of breast cancer, many due to hormonal contraceptive use or abortion, broken families, children growing up without fathers, depression, anxiety and other mental health disorders I see in infertile couples and post-abortive women; the list is endless.
In the last four years, the situation has worsened dramatically. Planned Parenthood and its agenda has unprecedented power and influence in this administration. Not only is this destructive agenda being forced on all Americans through Obamacare, but it is now being taught in many public schools, even as early as kindergarten. It is also being forced upon other nations in all parts of the world by the Administration through the State Department, and by the United Nations and their NGO's.
Medicine has been corrupted by this agenda. Contraception is pushed on our children at younger and younger ages by pediatricians and family physicians. If a single person, even as young as a teenager, admits to his or her doctor that they are not sexually active and are living a chaste life, they are made to feel that this choice is deviant. Abortion is now so commonplace, most OB-GYN doctors cannot fathom why a woman would want to have a baby who has been prenatally diagnosed with a chromosomal abnormality or any other medical problem. Few women can withstand the pressure they get from their doctors to abort such a pregnancy.
In my work with St. Gerard's Center of Life, I hear every week how our girls are suffering from the Culture of Death agenda that engulfs their lives. However this is just not limited to women in the inner city. Almost every family in this country has been touched by abortion when almost 55 million babies have been aborted since 1973. Lost children, brothers, sisters, grandchildren, cousins, etc. have affected us all. In my own family, my grandmother had an abortion long before it became legal to do so. I know my mother spent her life mourning the loss of her sibling and conflicted as to why her mother did this. The effect of abortion reverberates through the generations.
Many of you already know all this because you have been working to fight against this rising tide for years, some for decades. Please reach out to those you know who may not know this. Ask them to educate themselves about this issue and to open their eyes to the evil that it is. If this Administration is allowed another four years, we will have very little hope of reversing it. I recently read that in England, the highest cause of child mortality is now abortion. That is what we will be facing in a few short years. A nation who kills its most vulnerable is a dead nation.