by
J. Matt Barber
on Apr 13, 2011 in
Featured
,
On TV and Movies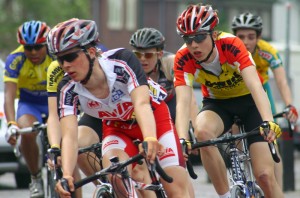 In the age of gratuitous Hollywood sex and violence it's not surprising that people are starved for family-friendly entertainment. This is not just a matter of opinion.  Movieguide, the world's premier pro-family movie magazine, has established over and again with its annual Report to the Entertainment Industry that wholesome entertainment sells… big time.
The report has determined, through painstaking research and statistical analysis, that movies with "high Christian, moral, biblical, theological, spiritual, production, aesthetic, and entertainment principles, values, and standards do much better than those movies consistently violating those principles, values, and standards."
So why is it that we see so few pro-family and Christian-themed movies coming out of mainstream Hollywood? Needless to say, the profound lack of such cinema at the box office has left a vacuum that can and should be filled.   
Still, let's admit it. Over the years Christian movies, for the most part, have been pretty bad. It's not for a lack of good intentions, substance or commitment to the project. Instead, the undeniable "B" quality most Christian films can't seem to get past is usually due to limited resources, a small budget and all-around inexperience from cast to crew.

That's why when I was invited to attend a pre-screening of the pro-family, Red Cloud Productions film The Potential Inside — to be released on DVD released on DVD April 19, 2011 — I lugged along a bit of baggage. Honestly, my expectations were rather low. Suffice it to say — and I'm thrilled to report — that after watching the film, those low expectations were not only exceeded, they were summarily dashed.
The movie's Web site (www.thepotentialinside.com) summarizes the film as a "riveting action packed drama that takes you inside the never before seen world of Elite Bicycle Racing. Filled with spectacular race scenes through some of the most treacherous courses on the East Coast of the United States THE POTENTIAL INSIDE (emphasis original) is a powerfully moving and compelling drama that examines the heart and soul of a true champion." 
The synopsis continues: "Reeling with grief in the wake of a tragic automobile accident, retired veteran cyclist, Chris Carmik, is given an opportunity he doesn't want, to train a rookie cycling prodigy. Preoccupied with battling his own inner demons, Chris reluctantly acclimates the prodigy, named Jake, to the fast paced world of Bicycle Racing.
"Using cutting edge technology and scientific training methods, Chris transforms Jake into a top contending cyclist; however, he struggles to teach Jake the most important lesson prominent in all champions — finding THE POTENTIAL INSIDE."
Several things about the film quickly caught my attention. First, the production value: The movie's soundtrack and many heart-pumping action sequences were simply state of the art. The quality of cinematography rivaled that of any high-dollar Hollywood production I've seen. This was an unexpected and very pleasant surprise.
Next, the acting: It was good — really good. I found myself immediately identifying with the film's very believable characters. Whereas Christian films I'd seen in the past seemed to force dialogue and follow predictable formulas of character development, The Potential Inside featured very real people experiencing very real emotions and circumstances.  
Finally, the story: I was immediately sucked-in. It's rich with adrenaline-laced sports action for the fellows, coupled with a deeply inspiring and moving base-plot for the entire viewing audience. (Warning: bring your tissue. You too, guys. There wasn't a dry eye in the house.)
The Potential Inside has the stuff. It's what Americans have been clamoring for: Wholesome, pro-family entertainment combined with the high-tech, quality production value we've come to expect from A-list motion pictures.
Most importantly, though, it has the real stuff — the stuff today's postmodern box office sorely lacks: Transcendent truth; the love of Christ; and a roadmap down the narrow path to eternal redemption and salvation.      
We have a new generation of Christian filmmakers in Red Cloud Productions. And they've launched the next generation of Christian films with The Potential Inside. See it. You'll be glad you did.