by
Marybeth Hicks
on Aug 02, 2011 in
Columnists
,
Education
,
Featured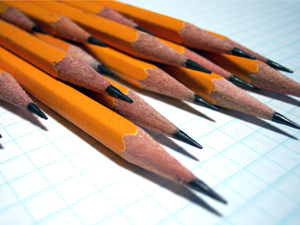 I recently heard the first radio ad of the season for school supplies, so it won't be long before the bell rings and America's children file back into the classroom for another year.
Perfect timing for a pop quiz. Everyone grab a No. 2 lead pencil and join in.
Question 1: At the end of the past school year, an elementary school in Oakland, Calif., took some heat from parents for telling their students there are more than two: A) ways to skin a cat; B) political parties in America; C) sides to every argument; D) genders.
The answer is D, of course.
At Redwood Heights Elementary School, the gender-bending "Gender Spectrum and Diversity Training" program – lasting two days – included the notion that there are "different ways to be boys and different ways to be girls," according to a report by the Culture and Media Institute. The public school used a $1,500 grant from the California Teachers Association to fund the program, which also featured a visit from single-sex Hawaiian geckos and transgender clown fish.
Must be the kids in Oakland are already so well-versed in the core curriculum that they have time on their hands to consider the New Age issue of sexual identity, that being, "With which gender do I identify today?"
Really, if you don't know by now that gender identity is "fluid" and can change throughout the life cycle, you're clearly not paying attention.
Let's move on to the next question and come back to this issue later.
Question 2: According to a report by the Civic Engagement Research Group (CERG) at Mills College, Calif., students' knowledge of civics can be described as: A) comparable to that of John Adams; B) comparable to that of Speaker of the House John A. Boehner; C) comparable to that of Killer Clown John Wayne Gacy; D) comparable to that of a potted plant.
The answer is D, potted plant.
OK, that's not exactly what CERG's California Survey of Civic Education said, but here's what it did say: "v verall students only averaged a little over 60 percent correct on the commonly used survey items designed to test civics content knowledge, a low 'D' on most grading scales. While these results are consistent with national assessments, they are especially disturbing considering that the 12th graders surveyed had taken a course in U.S. government during their senior year."
California — and the nation — has a big problem when it comes to the civics education of our children. What little they learn through the social studies curriculum amounts to a watered-down version of "democracy" (small d), and certainly not an understanding of the sophisticated and complex constitutional republic that is our form of government.
But just in time for the new school year, Gov. Jerry Brown and the California Legislature are beefing up their social studies standards. Earlier this month, the governor signed into law "gay curriculum standards" that will require the Golden State's children not only to learn about "gay history" in America, but will also seek to identify the sexual orientation of historical figures and highlight those who are gay, lesbian, transgendered or bisexual.
The new standards are meant to indoctrinate California's children on the issue of homosexuality, and portray those who don't accept the normalcy of such behavior as bigoted (that would be you, Christians, Orthodox Jews and Muslims).
As for the question of how an LGBT curriculum will improve the already dismal civic education of California's children, the answer is pathetically obvious. It won't.
Now, the last question on our pop quiz: How long will it be before the California social studies standards on LGBT figures in history sweeps the nation and becomes the law of the land?
The answer is A – A New York minute.