by
Mark Armstrong
on Apr 29, 2011 in
Featured
,
On TV and Movies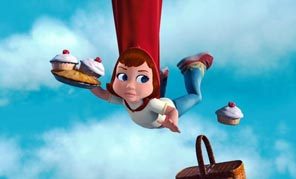 You don't have an invite to the Royal Wedding and can't make the beatification of John Paul II this weekend?  Well, all is not lost. You can still salvage your weekend by going to see Hoodwinked Too, Hood vs. Evil. And thanks to this article on Catholic Lane, you can enjoy the show even more knowing that the movie's director is a devout Catholic and dedicated family man.   
Mixing Hollywood with Catholicism would seem to be a challenge at best. Disa was raised in a working class family on the South Side of Chicago where his artist father imbued him with a deep love of film and painting. After college, Mike left for Hollywood with nothing but a portfolio, his grandfather's beat up Delta 88, and the conviction that digital filmmaking was the future.  His instincts were right on. Disa has has caught the wave for today's animated movies which employ just the voices of famous actors and uses computers to create their own 3-D characters.
Director Mike Disa talked to Catholic Lane about his faith and how he withstands the "temptations" of Hollywood. 
Mike Disa:  I grew up on the South Side of Chicago in an Irish-Catholic neighborhood and a very big Irish-Catholic family. Everyone in my family was either a priest, a fireman or a cop.   My grandfather was a cop, a bunch of my uncles are firemen and policemen and I've got some great aunts who were nuns and a great uncle who was a priest.
So when I was growing up, the joke was that I could be a priest — which I did consider for time — a fireman, or a cop… or go to jail, like the "other" part of my family. My mother tells people I am a convict because to her, being in jail is less shameful than being in Hollywood making movies.
Catholic Lane:  You have made movies, though, that have received an "R" rating. Would that be troubling to your mother?
Disa:  Oh no. I made a movie called, Dante's Inferno. One of the great epic poems that I grew up with in Catholic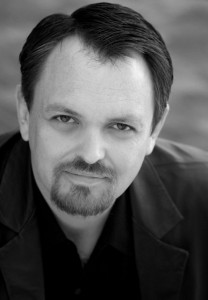 schools was "Dante's Inferno", right?  It takes place in hell, so of course it is "R" rated and it is not for kids. 
And I am very particular about that kind of rating system. If I am asked to do something that I think is inappropriate for an entire family, then I very much push for an intense rating because I don't want people to think just because something is animated does not mean it is appropriate for kids.
Catholic Lane: If you are then applying the tenants of yr Catholic faith as moral lessons to any film that you direct, what are the moral lessons we can expect to take away from Hoodwinked Too?
Disa:  There are two. The prime one is you never fail until you give up.  I think this is one of the great lessons of the Bible.  It is the persistence of those heroic characters in the face of great trials.  The life of all the saints, the life of Jesus Christ Himself, trial after trial after trial, they achieve the ultimate victory after having had never given up.
Our film, Hoodwinked Too, is about heroes. It is not like your average animated films where little girls are trying to date, or about birds that want to dance and fart. It's about this little girl and her grandmother who are dedicated to do good with their life.  All of the characters in the film are on a heroic quest to do good. They run into this huge problem and Red has to grow and accept the fact that she is going to need help, that she cannot do it alone.
Catholic Lane:  Is that your personal motto, "Never give up; continue to do good" because living, as your Mom might say, in the "den of iniquity" might make it difficult, yes?
Disa: It is my personal motto despite where I work (laughs).  Actually I live in a suburb of the "den of iniquity." It is a suburb of L.A. and a very family-centered place called Santa Clarita.  My local parish is right down the street and I am a pack leader for my kid's local Cub Scout troop.  I live a very classic, standard Mid-western life.  But Hollywood is an intense place. You have to make choices.  What I try to do is make choices about the films I am making and not just to go for the cheap commercial laugh, or the cheap commercial spectacle.  
I want to make films like the classic great movies that I grew up on, like Chitty-Chitty-Bang-Bang, Wizard of Oz, and Mysterious Island, you know those great films you watch as a family and everybody in the family can enjoy them and get something out of them.  I really try to make films like that, where, at the end of the day, good prevails, where smart people — not just smart alecks — are put through a great trial and by working together, succeed in making the world a better place.
I look for stories like that, but they are hard to find. Most stories that you find in Hollywood are the same old typical series of typical humor, smart-aleck comments, and double entendres. I want to make movies where I can sit next to my mother and my son and be proud of my work.
_____________________________________________________
So bring your mother, your dad, your grandparents, and all the kids to enjoy yourself seeing either the 2-D or 3-D version of a movie by a good Irish-Catholic lad from Chicago.
HOODWINKED TOO! HOOD VS. EVIL in 3D www.HoodwinkedTooMovie.com  features the voices of Hayden Panettiere, Glenn Close, Joan Cusack, Andy Dick, Brad Garrett, Martin Short, Cheech Marin, Tommy Chong, Wayne Newton and Heidi Klum. It is rated PG for cartoon violence and opens in theaters today, 4/29/2011.