by
ACN-USA News
on Mar 07, 2011 in
Those in Need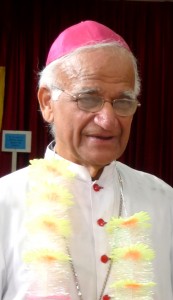 The outlook for Christians in Pakistan is bleak according to the country's Catholic leader, who described how Shahbaz Bhatti's death has robbed minority groups of a "great leader" and left them feeling "oppressed, repressed and depressed."
Archbishop Lawrence Saldanha of Lahore said the murder of the Federal Minister for Minorities showed how extremist religious parties were gaining the upper hand over a "very weak" government.
The archbishop, who is President of Pakistan's Catholic Bishops' Conference, said the country's 2.5 million Christians were now increasingly exposed to violence and intimidation from people "whose mindset is centered more and more on an extremist form of Islam."
Speaking from Lahore in an interview with Catholic charity Aid to the Church in Need (ACN), Archbishop Saldanha said, "The murder of Shahbaz Bhatti means that we have lost a great leader of our community who stood up for us and articulated the concerns and fears of our people. We do not have a leader now."
The archbishop went on, "Our people are quite down. They are fearful of the future – more so than before. 
"People feel like second class citizens. We cannot speak out. We feel oppressed, repressed and depressed."
Accusing the government of failing to tackle fundamentalism effectively, he said, "The situation is now precarious for us."
"The religious parties have put a lot of pressure on the government which is very weak and cannot put up a stand against the menace of extremism."
Describing Mr. Bhatti as "a man of great integrity who had his opinions and stuck to them," Archbishop Saldanha said he strongly doubted that that whoever succeeds him would display the same courage and determination in defense of minority rights.
The archbishop was speaking five days after Mr. Bhatti's murder on the streets of Islamabad, where masked men shot him at point blank range as he left his mother's home en route for a cabinet meeting.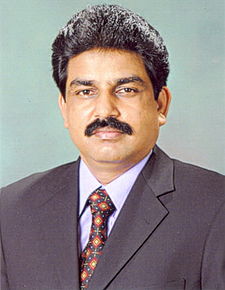 Catholic leaders have stressed how Mr. Bhatti's death is a hammer blow coming less than two months after Salman Taseer, the Governor of the Punjab, was killed by his own bodyguard.
Both men had spoken out against Pakistan's notorious Blasphemy Laws, which impose death sentences or life imprisonment for acts of disrespect for the prophet Mohammed and the Qur'an. 
Their criticism of the law came amid widespread concerns that the legislation was being abused by extremists who use it as the pretext for acts of violence in response to unproven allegations of disrespect towards Islam.
The archbishop went on to describe improved security for Christian buildings, describing how his Sacred Heart Cathedral in Lahore was under police guard with cameras, cement barriers, sandbags and perimeter walls raised by three feet. "It is like Fort Knox," he said. 
Paying tribute to his faithful, Archbishop Saldanha told ACN, "Our people are very resilient and determined. For centuries, they have been suffering. This is nothing new for them. They have always been under the thumb. We carry on with God's grace."
He went on to appeal for prayer and action especially by charities including ACN. 
Archbishop Saldanha said, "We continue to need work done that highlights the problems we face."
"We also need people who are willing to support the victims of violence so that they can be free from fear and the threat of further attacks."