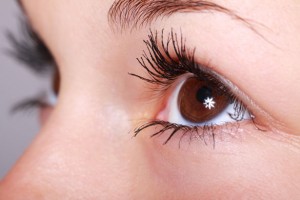 [1]The world witnessed the United States returning to the pro-life fold after years of abortion advocacy from the Obama administration yesterday during the UN Commission on the Status of Women.
After the gavel fell signaling the adoption of the annual agreement of the commission, known as Agreed Conclusions, the United States delegation delivered a poignant pro-life statement.
International consensus on UN policy on "sexual and reproductive health" is that "it does not create new international rights, including a right to abortion," the U.S. said.
The turn rolled back gains for abortion supporters, such as explicit mentions of abortion without the full spectrum of caveats from previous UN agreements that cast abortion in a bad light.
This year, the agreement not only omitted abortion, but qualified all references to "sexual and reproductive health," "sexual and reproductive health-care services" and "reproductive rights" by referring to UN previous agreements saying abortion is not a right, committing nations to help women avoid abortion, and precluding them from promoting it as a method of family planning.
The United States said it, "does not support abortion in reproductive health assistance" and emphasized that "the U.S. is the largest bilateral donor of maternal, newborn and child health assistance and family planning." This was a response to critics of the recently restored Mexico City Policy defunding groups promoting or performing abortion.
The agreement dealt a hard blow to European and Nordic countries that promote "comprehensive sexuality education" that teaches children younger than 4 about "early childhood masturbation," LGBT rights, and legal prostitution.
A last-ditch attempt by the EU to remove caveats to the term "sexual and reproductive health" failed.
Spain, speaking on behalf of the EU, expressed the disappointment and frustration of some in the EU ranks.
While most all delegates in the room, including the liberal Brazilian Chair of the session and the head of UN Women, lavishly praised the Egyptian facilitator of the contentious and grueling negotiations for her handling of the entire process, the EU criticized the agreement, saying that it only had "samples" of constructive engagement, and that it was an "interpretation that was far removed" from the negotiations that had been going on for weeks.
"We regret that the link between economic empowerment and sexual and reproductive health and rights could not be made stronger by better reflecting the human rights components," said the Spanish delegate.
The European delegation also complained that the agreement mentioned the primacy of "national policy space" saying that this "limits the ambition of the commission," even though it is standard language in UN agreements.
And, they said they were "troubled by language that reinforces stereotypical roles of women and girls," referring to a call for recognition of the role of mothers in the home.
Canada, New Zealand, and several Latin American countries were disappointed, but France alone echoed the vehemence and frustration of the Spanish delegate, referring to "sexual and reproductive rights as a prerequisite to economic empowerment" multiple times.
The Holy See delegate directly contradicted this statement in the customary reservations the Holy See makes, saying, "Reproductive rights is not a prerequisite for economic empowerment and development."
Poland, also signaled that it was willing to take a leadership role within the European Union opposing progressive social agendas, declaring that the phrase "sexual and reproductive health and rights lacks an internationally recognized definition."