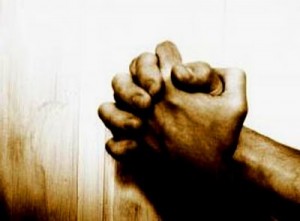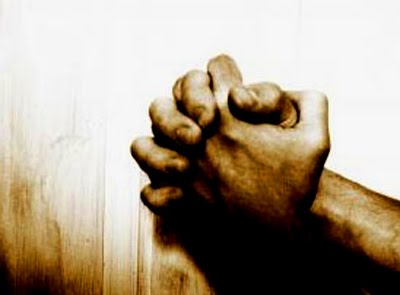 [1]When my wife and I were dating, she would travel quite a bit as a part of her job. On one occasion, we had a conversation about whether she would be able to attend Mass on Ash Wednesday during her travels. She explained that where they stayed in the city she was going to, there typically was no Catholic church nearby, and they worked with clients for long hours without a break. She thought it would be near impossible for her to make Mass. I told her that perhaps we should pray about it, and so I asked God to place a church in her path on her business trip.
Ash Wednesday arrived and I had completely forgotten about our conversation. Then, the phone rang; it was Melissa, and she said, "Who are you?" I asked what she meant. She said that her business team arrived in the city, and she noticed that this time her company put them in a different hotel. When she opened the drapes of her room, she saw a Catholic church framed in the large window! And, when she was working, one of the people said to her, "Are you Catholic? Let's go to Mass!" They took a break (which was rare) and went to Mass! She said, "You moved a church for me!"
The power of prayer!
During our courtship, prayer would come to be something we did frequently and it became an important part of our relationship. One evening, we knelt before Mary in prayer in the local church. While kneeling and praying, I asked her to stand up – which she did – and I asked for her hand in marriage. We would return to this same Marian altar at the end of our wedding, to pray together for the first time as husband and wife.
Prayer is important in our marriage, and has sustained us during difficult times. However, I must admit, it seems harder and harder to find time to pray together these days, especially with three little kids and all that brings with it. It seems we barely can find time to talk to each other, let alone pray together. But, it is time worth finding. Prayer draws a couple close to together. There is a real intimacy about praying together out loud. I hear her deepest hurts, desires, joys, and she hears mine. It brings us closer together and draws us closer towards God.
For many years, I have spoken to engaged preparation retreats on the topic of prayer and I am always surprised when no hands rise when I ask the couples, "How many of you have prayed together – out loud?" I then lead them in an exercise and send them off to go and pray together in the church. For many, it is the highlight of their retreat experience! The saying goes, "Those who pray together, stay together."
Prayer is a relationship. Principles that apply to forming good and healthy marriages, especially in how we communicate, would apply to how we build up our relationship with God. If we never talked to our spouse, what type of relationship would we have? Or, imagine that when we talked to our spouse, we had a laundry list of wants. As it is in our marriage, we need to find the time to spend with God and in so doing we need to take time to adore him, to thank him, to ask for forgiveness, and of course to ask him to answer our prayers. And again, just like the relationships in our lives, we cannot do all the talking, we need to listen. The conversation cannot be one way.
As husbands and fathers, let us be men of prayer. And let us be resolved to find time with our spouses and children for prayer. You won't be sorry.
If you are struggling in your prayer life, here are some helpful tips:
1. Create a prayer space in your home. A room, a corner, a spot at the top of the stairs. Put important pictures there of loved ones, prayer cards, etc.
2. Pray over every meal. Do you pray at dinner? How about at lunch? It can be a great witness to others for you to stop, sign yourself with the cross, and pray quietly before you meal. Your coworkers will notice.
3. Schedule time to pray. Make it the first thing on your calendar. And often times, the morning is the best time before our day (and busy schedules) even begins.
4. Plan a date night with your spouse and begin it with prayer. If you have never prayed out loud with your spouse, now is the time!
5. Go to Mass together. Prayer is communal as well as individual. There is no fuller expression of our prayer than the Sacrifice of the Mass.
6. Model prayer in the home, by praying opening and regularly with your children. Regular family rosaries can be a great way to build good prayer habits in our children. Pray with children before they go to sleep.
7. If you doubt if God answers your prayers, keep a prayer journal. Write down prayers you request and note the date they were answered.
8. Turn off distractions during prayer. It is hard to pray during a football game (unless your team is losing!). If you struggle with distractions, it can help to write your prayer down.
9. Keep at it. Start with 5 minutes a day and work your way up!
10. Don't forget to pray for your spouse, and for your children. This can be the most important thing we do as husbands and fathers.
This article originally appeared on Fathers for Good [2] and is used with permission.