by
Philip Primeau
on Jan 03, 2012 in
Apologetics
,
Featured
,
Uncategorized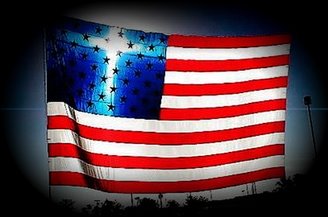 "One thing, however, remains always true – that the liberty which is claimed for all to do all things is not, as We have often said, of itself desirable, inasmuch as it is contrary to reason that error and truth should have equal rights. And as to tolerance, it is surprising how far removed from the equity and prudence of the Church are those who profess what is called liberalism. For, in allowing that boundless license of which We have spoken, they exceed all limits, and end at last by making no apparent distinction between truth and error, honesty and dishonesty" (Pope Leo XIII, Libertas, 34-35).

Once, many years ago, a pious Catholic could justify his commitment to American liberal democracy. Having grown from hardy Christian roots, the great experiment embraced moral rigor tempered by gospel charity. It managed to achieve a laudable combination of public virtue and personal freedom. Most importantly, it reverenced the Lord, honoring His name around the farmhouse hearth and in the halls of Congress, for "He is the Governor among nations" (Psalm 22:28).
Alas, this delicate balance was fumbled. Gradually, then suddenly, America ceased to draw inspiration from the Christian commonwealth of old. Instead, the political and cultural elite drank from the poison well of radical humanism. Their sympathies eventually filtered down to the entrepreneurial, managerial, and laboring classes, until the whole nation was drunk on toxic swill, madly trading liberty for license.
Today, American liberalism is everywhere at odds with Christianity. Despite the words of the pledge of allegiance, despite the phrase on our tender, despite the common rhetoric, it is clear that our nation is no longer "under God."
Gone is the era when man's law deferred to God's law; when we sought His favor, relied on His protection, appealed to His justice, begged His forbearance, savored His kindness, and hailed His providence. Our country toils no more for the glory of the Almighty, who "increases the nations, and destroys them . . . enlarges the nations, and leads them away" (Job 12:23). Instead, we adore the creature while spurning the Creator, becoming like the pagans of old. American liberalism cannot coexist with American Christianity. One or the other must perish.
Here we must note that "liberalism" refers to the atheistic, relativistic, humanistic pseudo-philosophy that today dominates our cultural discourse. It is evil and corrosive, libertine and debauched; individualistic and materialistic; convinced that man is rational and autonomous; obsessed with the mindless pursuit of happiness; saturated with the venom of the Antichrist; dumbly propagated by mainstream pundits and politicos on both sides of the aisle.
This tragic nationwide apostasy stems from our rejection of the reality of sin. Sin means objectivity, absolute truth, indisputable right and wrong. "I have not spoken in secret, in a dark place of the earth: I said not unto the seed of Jacob, Seek you Me in vain: I the Lord speak righteousness, I declare things that are right" (Isaiah 45:19). Such moral surety is alien to the tyrannical relativism and ethical ambiguity upon which American liberalism feeds like fungus.
We have lost the confidence to make value-judgments. We accept moral chaos in the guise of tolerance; celebrate perversity masquerading as diversity. "Do what thou wilt." This old pagan saying is America's new motto. Do what thou wilt. . . . Unless thou wilt oppose the orgy of wickedness or, better yet, challenge the system that lends it legitimacy. Truly, the only vice recognized by liberalism is the very notion of vice! The concept of a society built upon "neutral ground" is a Trojan Horse utilized by sly liberals, who use the cover of pluralism to implement their wild schemes. When people separate sacred order from social order, they tend to make gods of themselves. This leads immediately to gross hedonism, where the "right" of the individual to pursue pleasure is prized above all else.
Since liberalism has shown its true colors, let us abandon it for the certain comforts of Christian commonwealth. There is no reason to be embarrassed of theocracy. (The writer uses the term "theocracy" loosely, not to describe clerical or ecclesial rule, but rather the acknowledgement of and commitment to the Creator by society and state, and a healthy and harmonious symbiosis between church and government.) It was, to greater or lesser degrees, the norm up until the eighteenth century. And what have the last three hundred years given us but a few hundred million deaths thanks to the godless spawn of Enlightenment infidels?
We need not conceive of theocracy in terms of the Muslim model. Christian theocracy is built upon Jesus Christ, who is love incarnate. It is therefore inherently charitable, oriented toward freedom tempered by truth. Quite an improvement on the present heathen consumerism! Only the presence of God in our social life ensures that the human being is respected in every dimension of his existence. Only when we recognize His sovereignty do we enable the "responsible use of freedom, in accordance with the dictates of the moral law" (Pope Benedict XVI, Caritas in Veritate, 48).  
Liberalism has betrayed us. To arms! It threatens to devour our children. Even now, under the banner of false and satanic freedom, it dismantles the church of Christ privilege by privilege, parish by parish. Whether or not America was founded as a "Christian nation" is a complicated and irrelevant issue. What matters is not the past but the future. Which is our fate: descent into cultural Gehenna or the renaissance of Christendom? To arms, you of faith!
"Keep not thou silence, O God: hold not thy peace,
and be not still, O God.
For, lo, thine enemies make a tumult!"