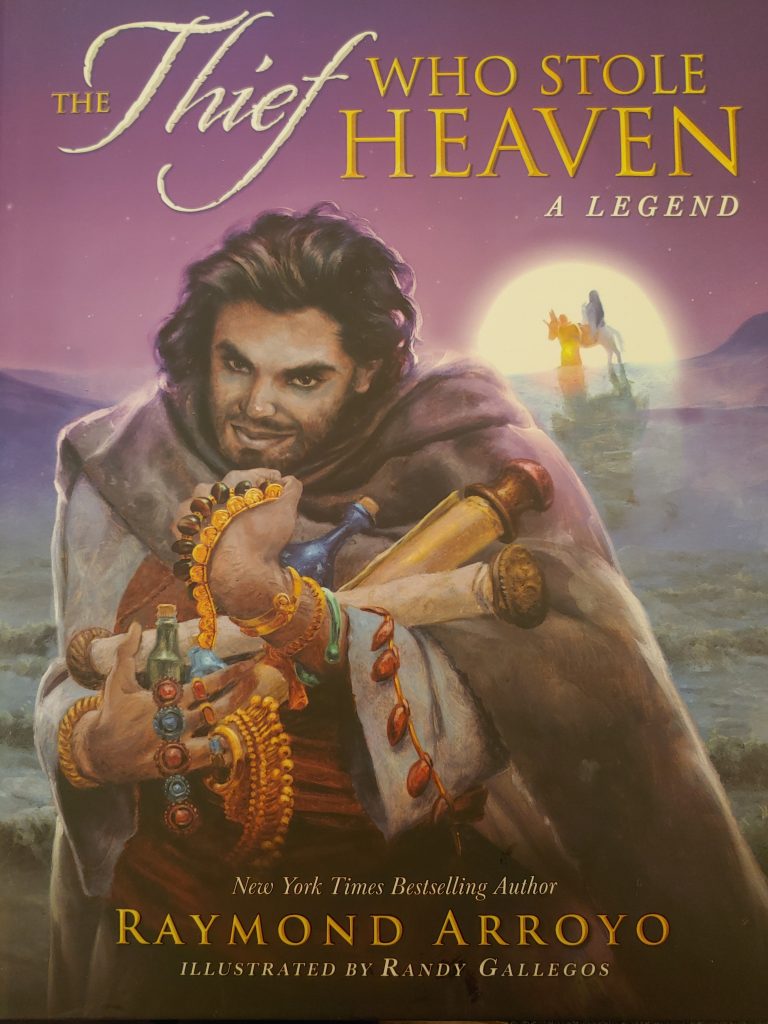 A Book By New York Times Best Selling Author Raymond Arroyo
Raymond Arroyo, international broadcaster, Fox News Contributor and Managing Editor of the World Over on EWTN has written a book for younger audiences entitled "The Thief Who Stole Heaven". This is a beautifully illustrated book about the New Testament character of The Good Thief who interacted with Jesus on the cross before his death. As many are aware, the conversation had between The Good Thief and Jesus is one reflected upon each year during the Lenten season in pondering the meaning of eternal salvation Dismas is his name, and his story is told in colorful and majestically illustrated detail for the reader in Arroyo's new book.
The Life of Dismas
The life of Dismas is conversional. Arroyo starts out by dedicating the book to his children and godchildren with the words "may mercy always be theirs". Stunning artwork and a biblical story well-told are combined in an elegant way making it cinematic, adventurous, and deep in terms of Catholic theology and meaning. Dismas has an "end of life interaction with Christ" which none of us will forget and the artwork on each page helps to bring this beautiful story to life in even greater ways.
The story of Dismas is also the story of our own lives as we experience the mercy of God when we realize we have time to repent of our sins to enter the gates of Heaven in repentance.  For this reason, "The Thief Who Stole Heaven" is the perfect book for younger audiences growing in faith and wonderful for those entering the Sacrament life.   Without a doubt, this book is a must for a family library to be read repeatedly especially during liturgical seasons which call us to grow in virtue and love of Jesus Christ.  Purchase "The Thief Who Stole Heaven: A Legend" through Sophia Institute Press at https://www.sophiainstitute.com [1].